Strain Review: RS 11 by Super Dope
Rs-11 📈📈📈📈
Lineage/Genetics –Rainbow Sherbert #11 (Pink Guava x Ozk)
The Brand – Super Dope @superdope
The Bred by – Wizard Trees x Deep East @wizardtreez @deofarms
Terpene Profile: Unknown
Super Dope Rs-11 Cannabis Cultivar (Strain) Review
Via – @zahzah_manei71
The Appearance – is a beautiful cross between both parents. It has the larger leaves and orange hairs you see in Pink Guava but is dense and has smaller buds, like OZK nugs.
The Aroma – Sherbet, fruity , Zkittlez ,
Taste – soapy sherb , fruity , z notes
The ash resin ring / ash color – ✅
The Effects – Body High , heavy eyes , Sleepy
The Smoke Ability – harsh or smooth (smooth)
Lung Expansion – potent , after 5/6 pulls I started to feel the effects . 1 -2 hour high
Primary Terpenes – Myrcene, Pinene and Caryophyllene
Conclusion – RS11 (Rainbow Sherbert #11) is a cross between Pink Guava and OZK. But Black Sherbert and Sunset Sherbert are sometimes in the mix. Black Sherbert and Sunset Sherbert are phenotypes of each other and sometimes crossed with different Guava strains or Zkittlez and OG Kush. Breakdown is no surprise as Pink Guava and OZK are also Indica heavy Because the lineage of this strain can be a bit foggy, sometimes you get a more tropical fruity Z flavor strain while other nugs may taste more like soapy sherb depending on the pheno . But the one I'm smoking is more on the both sides with soapy sherb flavors on the inhale and tropical fruity Z flavors on exhale this one is probably favorite so far It can also smell like a combination of sherb notes and z notes .
It's one of the most flavorful strains you can smoke. Some strains are bland, but this one is an explosion of flavors that will interest you. RS11 comes from Doja Pak, Wizard Trees, and Deep East and they aren't into selling seeds or clones. But they did have a Rs-11 clone drop . People best bet is to find someone with a clone and get a cut as seeds are super hard to come by. And seeds sold online are often not true RS11s. But you can easily buy it from Doja Pak, Wizard Trees, and Deep East, as they're the cultivators of this popular strain. Definitely some fire 🔥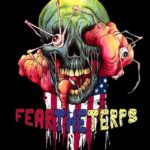 Advertisements