Concentrate Review: Pablo Escobar OG Shatter by Rogue Alchemy
Happy Tuesday Squad. Today's review is some Pablo Escobar OG shatter by Rogue Alchemy.
Lineage/Genetics: El Diablo x Chem #4 x Wonk$tar
Original Breeder: Unknown
Processor: Rogue Alchemy
Pablo Escobar OG Shatter Review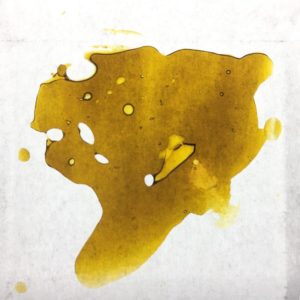 Not too familiar with the brand but I have tried their products in the past and I was nothing but pleased. I don't know much about this strain other than it's a 50/50 Hybrid. And it's origins of strains breeding El Diablo x Chem #4 x Wonk$tar = Pablo Escobar OG. It has a pleasant earthy aroma with hints of citrus. When smoked, it is pretty much similar to how it smells. The high with strain is really interesting as it starts with a euphoric rush into a relaxing couch lock but functional high.
This is the perfect hybrid for those who need to be active but need the heavy pain relief. Definitely something I need with the back and knee pains I deal with. I hope you all enjoy my reviews and photos. Make sure to like and follow and if you comment, I do respond with all of you.
#scubasteve #scubadquad #roguealchemy #highsociety #pabloescobarog #gold #wax #shatter #danks #anaheimgreens #weed #weedporn #weeds #weedsmokers #weedfeed #weedculture #weedsociety #weedlife #weedgram #weedlove #weedstagram420 #weednation #weeddaily #cannabisdaily #cannabis #cannabiscures #cannabissociety #cannabiscommunity #cannabislife #cannabisdaily
Advertisements