Strain Review: Gary Payton by F.R.I.T.Z.
Gary Payton (Y Griega x Snowman) from @fritz_la @fritz_philly @fritz.nyc @fritz_bkqnz @fritz_uptown via @fritz_philly
Indica or Sativa: 50/50 Hybrid
Original Breeder: Powerzzzup Genetics
Grower: FRITZ
FRITZ Gary Payton Strain Review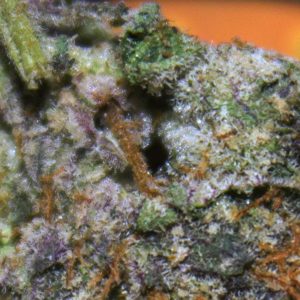 This batch of Gary was absolutely stunning. I opened the bag to beautifully colored nugs which are covered in trichs. A cool floral yet gassy scent rises out of the bag, as well as hints of creamy dried cherries which turn into burnt rubber as you keep smelling. For a very common strain as of late, I found the smell unique. As you exhale there is a underlying earthiness that reveals itself. The flavor for this Gary Payton had a very distinct deep earthy burnt rubber flavor, with a dry sharpie scented undertone to it. I rolled a fronto leaf blunt but could still only taste the fuel from the Gary. Once again I gotta mention how nice these buds are.
All the beautiful coloring was really great to see, especially when broken down. Visually these buds could have been a bit nicer on the trimming side, but cosmetics are generally the least of my concern. The cure for the Gary was excellent and buds were blunt ready after being effortlessly broken down. The effects from the Gary were very even from what I remember. I did not feel couch locked, but I did feel somewhat sedated and tranquil. I also felt very relaxed, as well as focused and clear headed. I was very impressed with this batch from Fritz, and I am expecting the same outstanding quality from future packs they have.
This review among others can also be found on BigWhiteAsh.Com
#cannabis #cannabiscommunity #nugshot #nugshots #nugporn #weedporn #fritz #garypayton #gary #payton #BitWhiteAsh