Strain Review: OGUCCI by Turtle Pie Co.
OGUCCI strain
Lineage/Genetics: Unknown
Original Breeder: Unknown
Grower: Turtle Pie Co. @turtlepieco
Terpene Profile: Unknown
OGUCCI Cannabis Cultivar (Strain) Review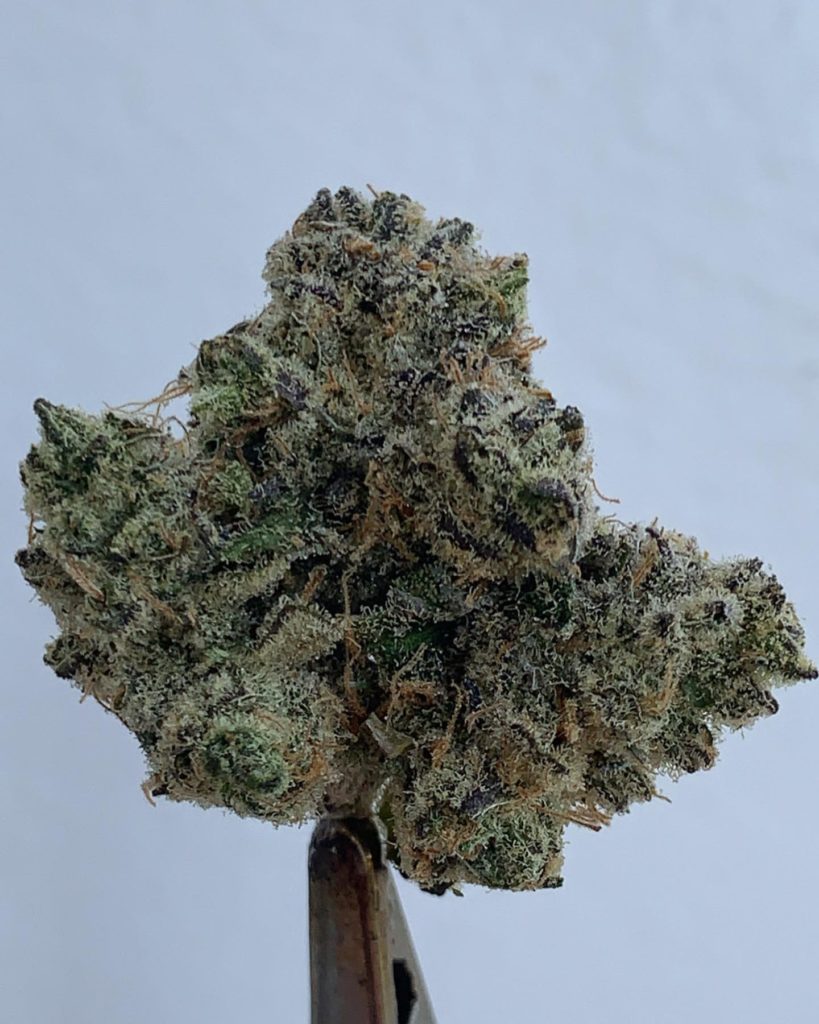 NOSE: Very appealing nose with a FRESH FRUIT undertone base complimented by a sweet&pungent gassy aroma👃🏼
DRY PULL: FRUIT forward gas. Hints of earthiness but not overbearing. A really appetizing terp resin on the 👄 seems appropriate as an aperitif 🍨
STRUCTURE: FULL, abundant, ambiguous colas standout. Nugs have a velvet green base- layered in a cheesy trich layer with concentrated spots throughout. Faint Orange pistils, some yellow, scattered giving nugz personality and a unique tint. Spotty purp & darker green line these nugz adding more & more layers to its bag appeal 💫
TASTE PROFILE: cherry glazed biscuit. Emphasis on the biscuit more than the fruit. Definitely more earthiness in the smoke. I'm really enjoying its back n forth displaying a strong fruit terp profile & a more caked up gas layer.
EFFECTS/DURATION: Roller coaster effect 🎢 Some high highs and some high lows. Strong mental spark with glossy eyes giving bright colors more emphasis. Noticeable heady high but still clear headed. Effect transitions into a body focused mental state. Relaxed & semi sedating is where you'll feel post peak high🎢 Light feet & a growling stomach put you in the kitchen with a strong appetite. 30min+ PEAK high ⏰
GRADE: 8.5 🏅
WBA 🌟
Solid taste profile with a wicked back end. Props for the ❌. I was expecting and hoping for something more gassy but was thoroughly impressed with its outcome. An emphasis on Gelato with a complimented OG finish. Perfect for post dinner as an aperitif. I felt cool as sh*t smokin this 😎
I care about what YOU smoke!! Let me know what youre smokin on‼️
LOVE
.
.
.
.
.
.
.
.
.
.
.
.
.
.
.
.
.
.
.
.
.
.
.
.
.
.
.
.
.
.
.
.
.
#craftweedblog #weedblog #weedblogger #SouthernCalifornia #Sandiego #sativa #hybrid #indica #highsociety #joints #blunt #rollup #prettynugs #flower #concentrate #dabber #dabrig #craftweedlover #craftmaryjane #420 #connoisseur #fireflower #greenindustry #turtlepie
Advertisements