Strain Review: Oreoz by F.R.I.T.Z
The Oreoz strain from @fritz_philly @fritz_nyc @fritz_bkqnz @fritz_la @fritz_uptown
Lineage/Genetics: Cookies and Cream x Secret Weapon
Original Breeder: Unknown
Grower: F.R.I.T.Z
Oreoz Strain Review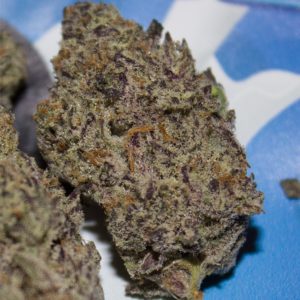 These frosty buds were sweet to say the least!
Nice earthy and sweet aroma emits from the buds as you crack open the bag.
The taste is pretty gassy upon inhaling, but more sweet than anything.
It literally tastes like the cookie part of an oreo.
The presentation was excellent and I expected nothing less from fritz, they did not disappoint.
Trimming and cure were beautifully done.
The effects from these buds are very quickly debilitating and should certainly be used to wrap up the day with.
I find myself very relaxed and mellow, while not feeling too spaced out or unable to concentrate.
Will always try and keep some Oreoz around!
#cannabis #cannabiscommunity #nugshot #nugshots #weedporn #oreos #toptiersmoke #wedontsmokethesame#bigwhiteash