Strain Review: The Doctor by Geek Farms
Bunch of sexy angles on this The Doctor strain by @geekfarms_oregon. They're not a huge farm, but they put out nothing but heat, so whenever I see their stuff at @tetra.pdx, I'm all over it. That's where I get the best price on their stuff, but they also do a lot of work with @pdxwonders, so check their stuff out there, too. It's spendier there, but it's definitely worth the extra cash if you can swing it for great customer service, exclusive products, and good local industry expertise.
Lineage/Genetics: Great White Shark x South Indian x Super Skunk
Original Breeder: Green House Seed Co.
Grower: Geek Farms
Dispensary: Natural Wonders
The Doctor Strain Review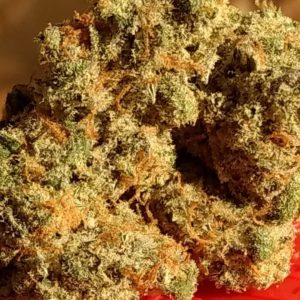 The high on this stuff is really enjoyable, while not very functional for most people. A lot of body high, with a heavy, stoney euphoria and a lot of goofy giggles. I got it to help me sleep, but wound up smoking it basically all day long. It's definitely good for sleep, but it made movies funnier, helped me eat, and generally just relaxes me during a stressful time, helping stave off mental breakdown from burnout.
THC: 25.93%
CBD: 0.07%
The flavor and smell are very unique, a common trait amongst the weed I review. A lot of dark fruit and red/black berry smell, with notes of Demerara sugar and plain cookie dough, and spicey, earthy undertones that really round it out. The flavour of the smoke leans more toward spice and earth than the smell, but the sweet flavours still come through as dominant.
I've never not recommended a strain I've reviewed. Mr. Rogers always taught me to look for the silver linings. I recommend this strain over almost anything in my review catalog.
Support small local growers and retailers, because they've been the lifeblood of the industry we love for decades and they need our help to compete with bigger actors and out of state investment. #smokelocal
.
.
.
#geekfarms #thedoctor #pdxweed #pdxcannabiscommunity #oregonweed #portlandweedreviews #portlandcannabis #portlandcannabiscommunity #OMMP #oregoncannabiscommunity #420review #weedreviews #strainreview #420lifestyle #strainreviews #wedontsmokethesame #weshouldsmoke #highsociety #higherthanmost #highgrade #pnwstoners #cannabiscommunity #justblazeig #weedstagram420
Advertisements