Strain Review: TriFi by Claybourne Co.
Here was have some of the Trifi from Claybourne Co. @claybourne_co #trifi
Lineage/Genetics: GSC x Triangle Kush x Fire OG
Indica or Sativa: Indica dominant Hybrid
Original Breeder: Cannarado Genetics
Grower: Claybourne Co.
Claybourne Trifi Strain Review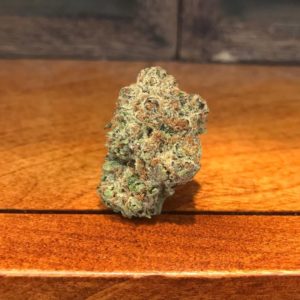 -Canu Review-
Smell: Like ammonia and musk.
Taste: musk, funk, cleaner, pepper.
Bag Appeal: 8-10 (small)
Trim Job: 9-10
Humidity: 7-10 (dry)
Burn: 7-10 (black spots)
Potency: 7-10
Overall: 6-10
Buy again: no, had no smell besides cleaner and barely any taste 🤷🏻‍♂️🤙🏻💣
💣💣💣💣💣💣
#ganja #cannabis #bomborboof #canusmoketest #diditpass #smokemore
#CVtoSFV #socalweedreview #notforsale
Advertisements