NYC Cannabis Consumption Lounge HAZYHAÛS Raided
Two days after New York City mayor Eric Adams announced a task force for shutting down unlicensed cannabis operations, word on the street is that one of NYC's premier cannabis consumption lounges has been raided.
THC first learned of the NYC cannabis consumption lounge raid via Andrew Ward (@TheCannaWriter)
Major NYC lounge got raided today

— Andrew Ward (@TheCannaWriter) December 21, 2022
Though there is yet no official word from either side of the 12/20/22 raid – let's just say things don't look so good.
HazyHaus announced surprise closure on 12/20/22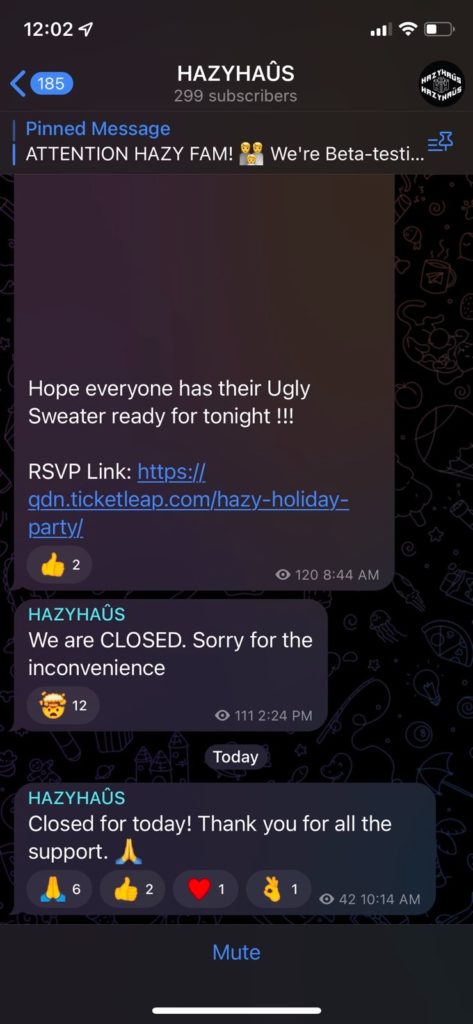 HazyHaus was supposed to be hosting an Ugly Sweater party starting at 4:20PM that day.
At 2:24PM 12/20/22, HazyHaus announced a surprise closure via their Telegram chatgroup:
"We are CLOSED. Sorry for the inconvenience"
12/21/22? Still closed. The message today read:
"Closed for today! Thank you for all the support."
NYC Mayor Adams joint task force unleashed on unlicensed cannabis stores
According to Leafly's Calvin Stovall:
"Adams said a new joint task force will use raids, civil penalties, and summons to push the state's fake dispensaries out of business–without criminalizing the offenders."
Eyes peeled as to whether there will be any criminal charges to be seen about the mushrooms, though.
The THC team just hopes HazyHaus returns in some way or another and everyone involved is safe.
Hazy Haus plans return with "minor adjustments"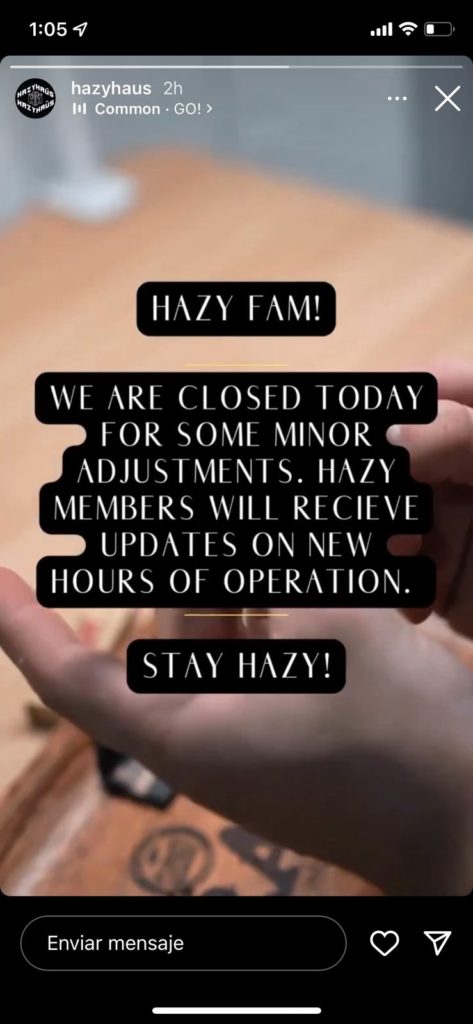 Editor's note: Neither Hazy Haus nor the NYC Mayor's office have returned a request for comment at time of publication.
Advertisements