THC-A stands for tetrahydrocannabinolic acid. Kiiiind of a mouthful. THCA is essentially flower that has not yet been decarboxylated (heated or burned.) Think of it as pure, raw cannabis. Similar to CBD, it is non intoxicating.
What is THCA (tetrahydrocannabinolic acid)?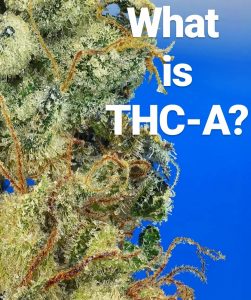 Even though it's research it's still in the beginning stages, it is starting to demonstrate different therapeutic effects, such as acting as a an anti-inflammatory, neuroprotectant, anti nausea, and has been used in treating prostate cancer.
You can find THCA in any strain that has a high THC that hasn't been decarbed yet. You can also try juicing freshly picked cannabis leaves. Other companies like Mary's Medicinals, make neat transdermal patches for all day relief @maryjanesmeds
This just goes to show how versatile this amazing plant can be.
#themoreyouknow #cannabiscommunity #legalize
Photo cred 📷 @kushector
.
.
.
.
.
.
#thca #cannaquestions #thc #weedporn #weedstagram #weedlovers #cbd #cbdlife #healing #herbalife #medicine #420 #cbdlove #710 #dabstagram #420friendly #mothernature #coloradocannabis #pot #healthyfood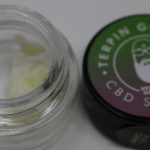 Here's a quick review of the Terpin Gorilla CBD Shatter that I got from CBD Oil Solutions. This CBD shatter is perfect for when you[…Read more]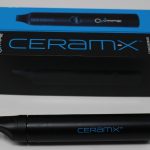 O2Vape's Ceram-X is a tried and true portable concentrate vaporizer with a ceramic coil. I've been a ceramic coil fan since they first started hitting[…Read more]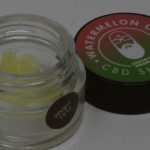 Here's a quick review of the Watermelon OG CBD Shatter that I got from CBD Oil Solutions. Have you ever really needed the calming effects[…Read more]
Alejandro Perez is the owner of CannaQuestions, an educational community for cannabis consumers. Find his page on Instagram @cannaquestions, or visit the official website cannaquestionsofficial.com!