Cultivar Review: Velvet Purps by Heartrock Mountain Farm
Last up from Heartrock Mountain Farm is their Velvet Purps. A Covelo heirloom
Lineage/Genetics: T2 / Jah Goo x Purple Diesel
Original Breeder: Covelo heirloom
Grower: Heartrock Mountain Farm
Terpene Pofile: Unknown
Velvet Purps Cannabis Cultivar (Strain) Review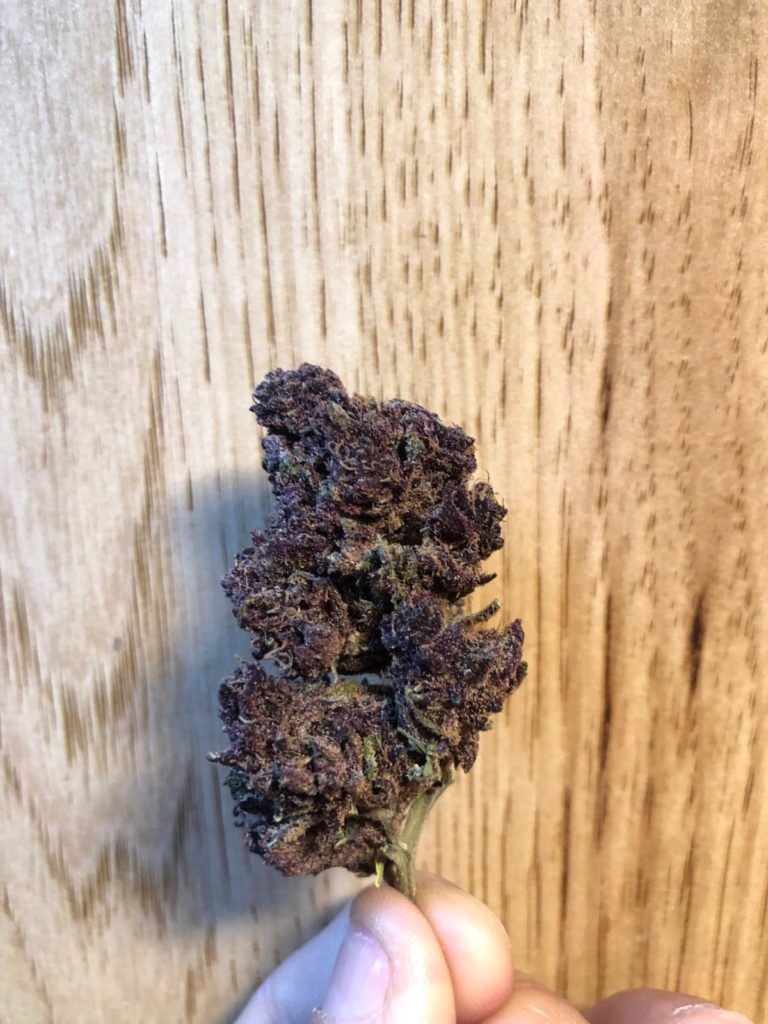 Wow the color. Accidentally pull through and turn your clean bong water purple type of purple. The velvet purps are an heirloom cultivar from Mendocino County (Covelo to be specific) that Heartrock has been using in breeding projects. They're on their F6.
The thing about these purps are they aren't very sweet and they aren't grape-y at all. The wave of purple urkle and granddaddy purp and all those things – they're distantly related but suffice to say this is not that. The intensity of the nose is floral on the velvet purps. Like walking through a rose garden full of purple hybrid tea roses or a lavender farm.
The smoke is smooth and the high is chill. Focused, and relaxed. With furrowed brow yet nothing to be angry at. I'm reminded to take things slow and meditate on what life has given me.
The high is laying in that rose garden and listening to birds twitter away without a care in the world. It feels like deep breaths and it leaves like a satisfying exhale.
These heirloom strains are a force to be reckoned with. Each one has a story behind it that must be discovered. Needless to say: They're worth preserving and trying.
Advertisements