Hash Review: Zkittlez Rosin by Hand Made Hash x Royal Budline
Zkittlez
@handmade.hash @royalbudline
Via @dumbafficial_ ( @lionboldt_farms @littyinthecity_sesh )
Grower: Royal Budline
Processor: Hand Made Hash
Hand Made Hash x Royal Budline Zkitlez Rosin Review
As most of you know, Royal Budline recently won 1st place at the @kingofzhill competition at Hippie Hill on 4/20/23 with their Zkittlez flower. & with Handmade Hash's reputation for quality, this specific collab has been a hot commodity thats known to have a pretty high ticket. Let's find out if she's worthy.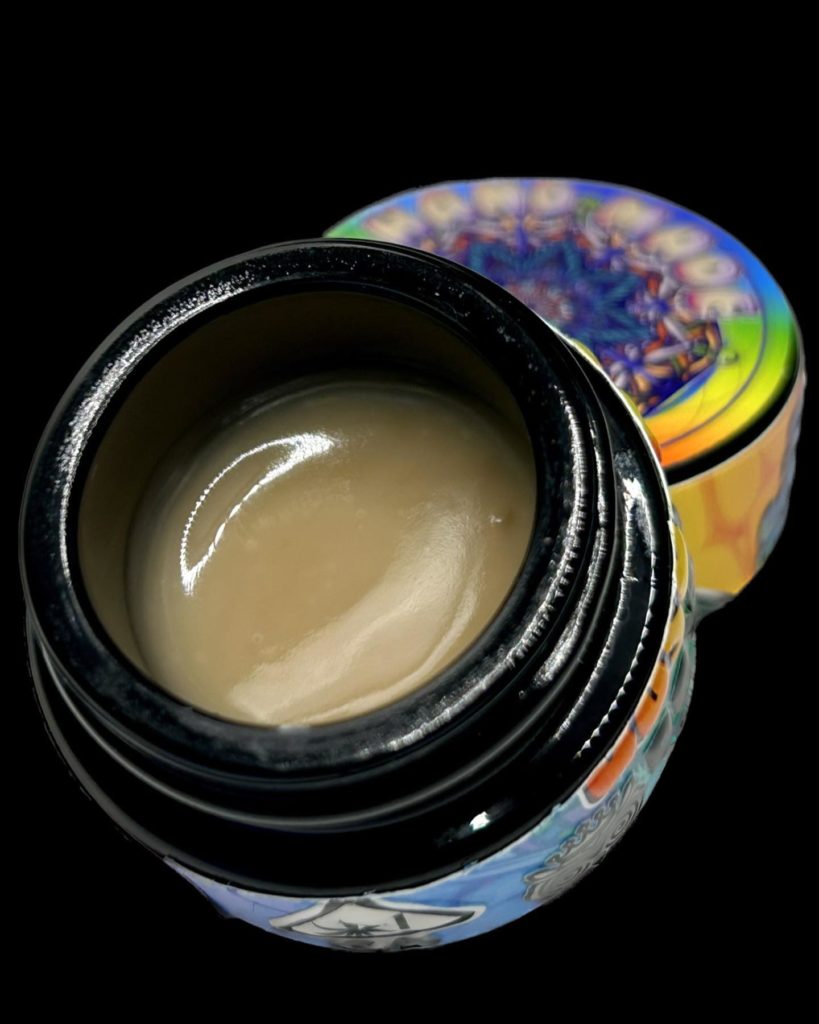 Aroma Profile: 9.8/10 Nose Volume: 9.6/10
Pure Zkittlez Rainbow Candy. Loud, Sweet, Sugary, Gassy, Creamy, Grape, Citrus, lemon, Grapefruit, Berries, Florals, Lavenders, Linen Musk, Rubbery PineMenth Fuel. (Has a unique sweet n sour sauce / sweet honey backing) (I liked that this z wasn't overran with doughiness)
Appeal: 9.65/10
Love the packaging and the 3d bubble textured lettering. The Rosin Is very clean with a light Biege white tan shade that brings out some creamy ambers in the whip. The consistency is semi-viscous & saucy with a FAT terp layer the pools up everywhere you tip the jar. The whip brings out the thick texture that quickly settles into a thick goop and eventually back down to its natural resting state fairly quickly. Scoops up goopy but creamy.
Flavor: 9.9/10 Vapor: 9.8/10
All of the nose terps translated fully, & with great intensity; pulling some extra sour lime citrus through the sweet n sour sugary zkittles rainbow candy terps. The vapor was really clean, but pressurized with a major expando lung that increases well after the sesh! The mouth, inhale, & exhale all exploded with terps & fuel. The oil retained impressively; while Giving a full flavored session with fat clouds for 1:40 at 492* & 15 second boost at 507* that finally cashed it out!
Effects 9.8/10 Potency 9.8/10
Z that SLAPS. This one had an Intense onset / potency rush but it's totally euphoric & pleasurable, without being overwhelming at all. It settles into an amazing entourage effect with a Deep intoxicating psychoactive buzz that's also creative, social with easy flowing thoughts, while having a deep headband bake. I actually fall asleep baked & wake up baked from this one.
Overall: 9.77/10
Overall 9.77/10
A really nice jar, I love exclusives and always make my selections based off of Cultivator / Washer collaboration first & foremost, and the cultivar second. So this jar Being my beloved Zkittlez and being done by handmade & Royal had been on my radar for a little while now & I was thrilled to have stumbled into it. I had high expectations for this jar, & when I heard the normal ticket I wasn't sure if it would stack up, but luckily a small world revelation led to F&F ticket which i was blessed to receive bc Imo it's worthy of that original starting ticket based on exclusivity and rareity, in combination with the epic Z flavor & Vapor quality.. big shout out to @dumbafficial_ for the access to this a1 Zkittlez jar! @handmade.hash @royalbudline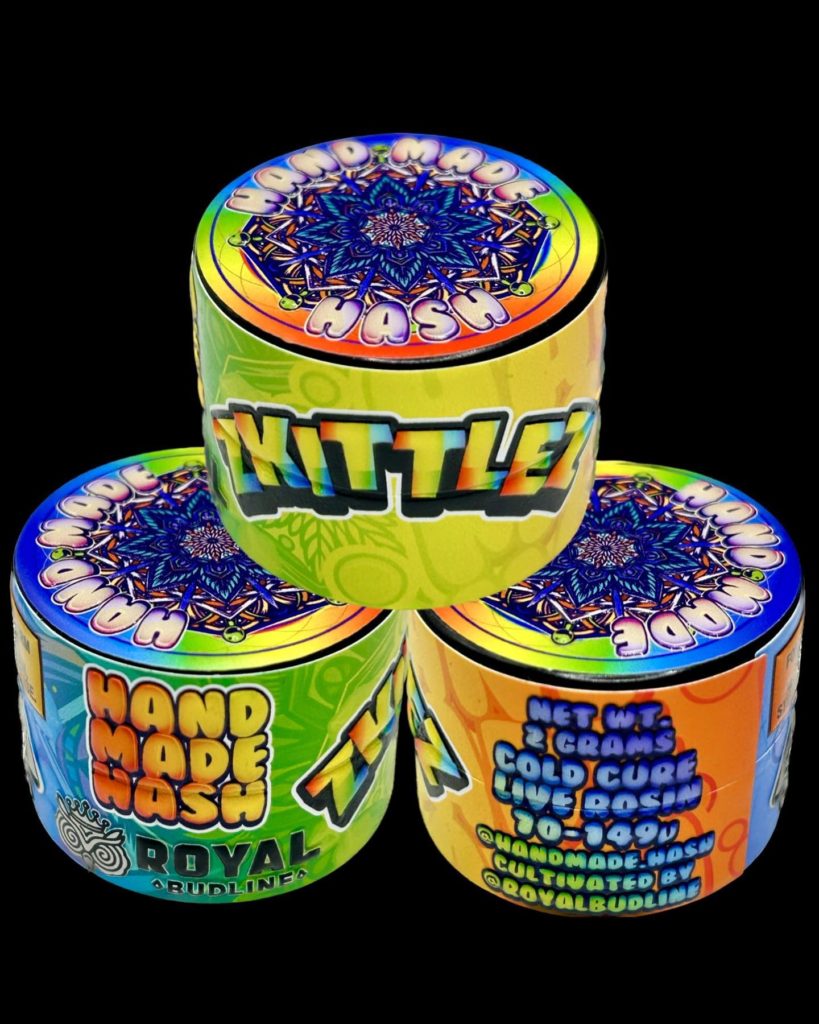 NFSOT! Reviews are for 21+ medical MJ patients only!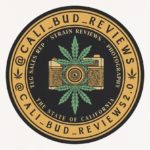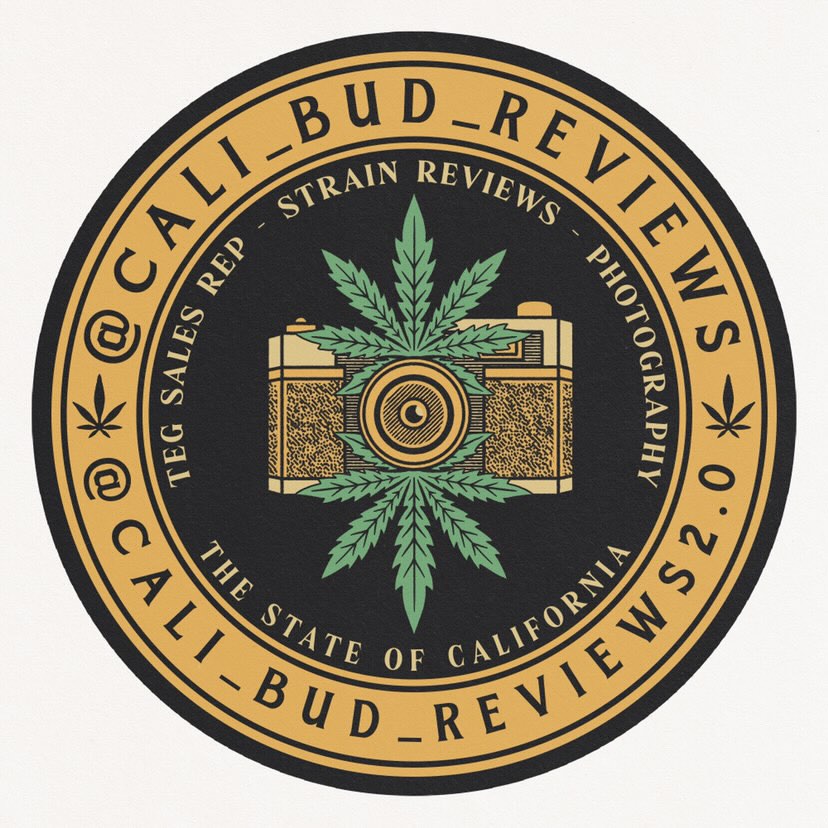 Advertisements