Strain Review: Smarties by 710 Labs
Smarties strain 🍭 🍬
Lineage/Genetics: [Blue City Diesel X GSC]
Original Breeder: Unknown
Grower: 710 Labs
Terpene Profile: Unknown
Smarties Cannabis Cultivar (Strain) Review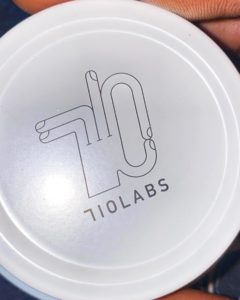 Powered By: @710labs x @710labsedu
Cultivated By: @710labs
Class: Branded Exotic [SoCal]
Flavor Line: Self Titled
SMELL | FLAVOR: After breaking the seal over this, you get a whiff of where this flowers namesake comes from. It's glistening with trichs and the flavors come through like a sweet-tart candy. It's deep, purple, sweet, and funky. As you pearl that up, take a dry pull off of it and you'll get that burst of purple candy flavor through the draw. This made it very pleasing in the examination of the flower before the smoke, and got me excited to sample it.
THE HiGH: In the first few hits, you get the power of the flavor and smack in the same mix. One thing I noticed is it instantly made things auditorium quiet, which was a nice surprise to someone who has racing thoughts. The activity of the buzz rested right under my eyelids and in my shoulder blades specifically, and feels as if I'm in an extremely comfy chair while standing. Halfway through that, I noticed that the high starts to uplift you a bit, but leaves you in a single space afterwards. It's calming, gives a nice mental cushion and gives those body muscles a break, but I wish I had gotten more from this high. It's a gorgeous soil-grow, beautifully smooth high and flushed clean. Clean ash and experience all the way through, I just think this flower isn't for me persay, but that doesn't mean this is a bad smoke by any means. This is a perfect smoke for the normal daily smoker, or even those who have a thing of smoking strictly soil-grown, or even those who have those mild anxiety problems.
Dope's THOUGHTS:
The total cannabinoid content of this flavor is only 22.26% with a THC content of 20%. In my personal opinion I liked the flower just not how mild the high was for the fact that as a reviewer, as a grower, as a smoker and connoisseur my smoke experiences must be a lot heavier in order to get what I need out of a flower. Outside of that, I did like this. It's good honest flower.
This gets a well needed 6/10 from me, based on:
Quality/Appeal
Terpene Profile/Potency
Strike/Effects
#DOPAMINE 💯
.
.
.
.
.
#cannabiscommunity #cannabisphotography
#cannabis #cannabiscommunity #weed #marijuana #thc #cbd #cannabisculture #weedporn #weedstagram #hightimes420 #medicalmarijuana #ganja #growyourown #smoke #cannabissociety #weedlife #cannabisreviews #strainreviews #cannabisreviewermd #cannabisreviewsnyc #cannabisblog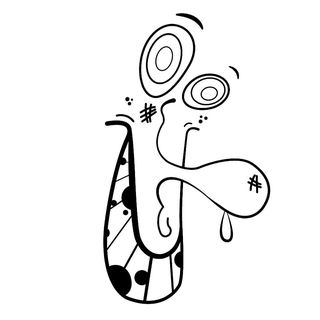 DOPE, THE REVIEWER!
Now Featured on The Highest Critic ⭐️
Young Mogul 👺 DMV ‼️
Culture Artist & Cannabis Reviewer. Creator of // #DOPAMINE 🧠
Advertisements