Strain Review: Zombie Kush by Prime Cannabis
#Zombie Kush 🧟‍♀️🧟‍♂️💨💨 Heavy Indica Alert!!!! So this Zombie Kush is something else.
Lineage/Genetics: Lavender Kush x Amnesia x Bubba Kush
Original Breeder: Ripper Seeds
Grower: Prime Cannabis
Zombie Kush Strain Review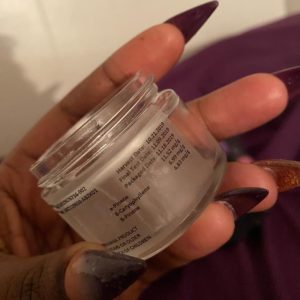 It's technically a Indica Hybrid but this strain is a knock out!
It was grown by @ask4prime and is 28% THC and was high in Pinene A and B as well as Caryophyllene, meaning that it helps with a pain, stress and increases alertness.
This bud had a pine smell with hints of citrus. It tasted real good and I didn't have to smoke a lot to get high. Although I said
This weed is a knock out, it also had a real nice high before I fell asleep, I did some creative things after I smoked. I really enjoyed this strain and wish I had tried it much sooner! Def one to add to your list of strains to try!
#strainreview #cannabis #weed #nails #girlswhosmoke #girlswhoblog #purple #kush #blackgirlswhoblog #blog #blogging #blogpost #hemp
Nothing's for sale. Keep out of reach of children. For use by adults 21 years and older.
Meet Tori Hazee! A blogger who reviews different types of weed strains and edibles as well as wraps, bongs, and papers.
Advertisements