Northern California Rosin Championship (NCRC) 2022 in Redway, CA on 9/17/22
One Flower. Eight Judges. Thirty Competitors. The Northern California Rosin Championship will be held on September 17th, 2022 at the Mateel Community Center. Ala The Grow Off, The Nothern California Rosin Championship will test the skills of competitors by providing a truly even playing field. In their announcement post, NCRC succintly described itself:
"A rosin competition where all the competitors start with the same fresh frozen material. Testing the skills of the top washers in the game!!!"
This is an exciting, open-to-the-public event that you don't want to miss.
The 8 judges will be:
@pez_bro
@cherryblossom_belle
@solventless_viking
@kalyaextracts
@honeysuckle_lotus
@rakkems
@mendobudsmith
@byrd_extracts_co
Byrd Extracts has generously donated the flower to make this event possible.
Stay tuned for the list of competitors!
NCRC 2022 to feature music, food, and rosin championship
Garth Cultivator, Underrated, and Mendo Dope will be there performing – that's worth the ticket price alone!
Who will be the NCRC 2022 Champion?
Join The Highest Critic at NCRC 2022 to find out.
See y'all there.
NCRC Event information
Address: 59 Rusk Ln, Redway, CA 95560
Hours: 1:00 PM – 10:00 PM
Awards announced at 4:20PM
Northern California Rosin Championship 2022 Full Flyer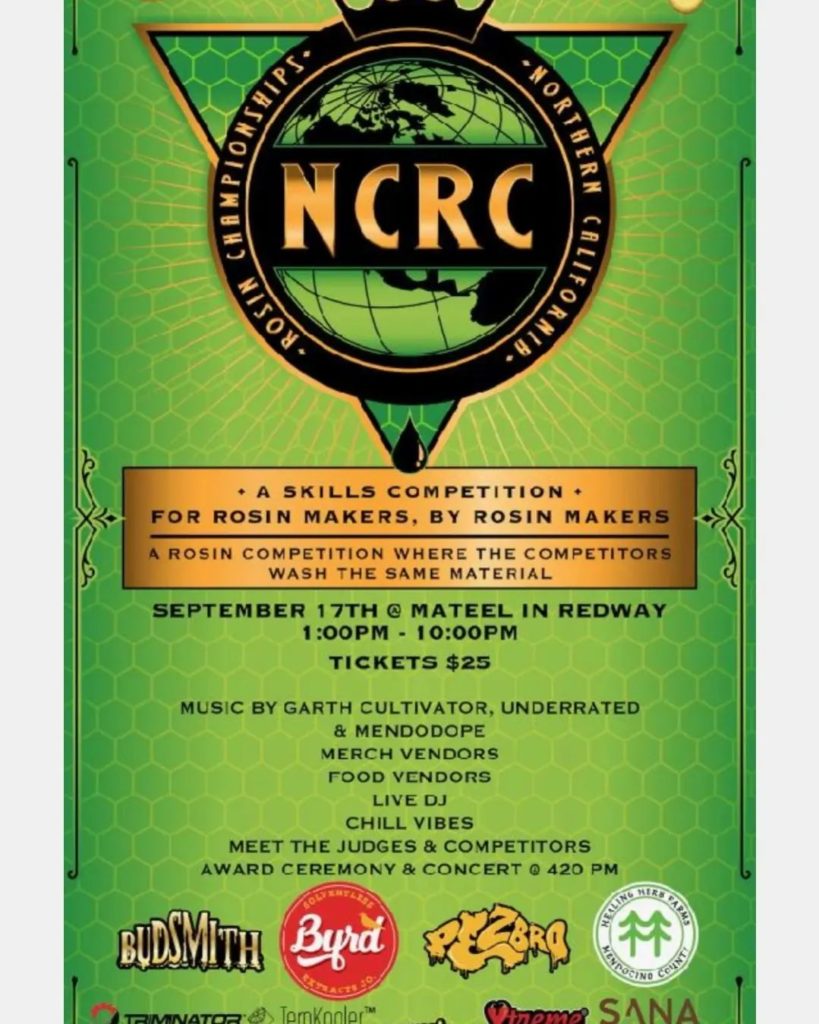 Advertisements