What is cold cure Piattella hash?
You've seen the memes, but what is cold cured Piattella hash and why are people raving about it? Piattella is both a curing method and a washing method that is taking the worldwide hash scene on a ride.
Roger Volodarsky aka Jolly Roger, the founder and CEO of PuffCo has released a video that highlights Piattella. He calls it the best hash and that's high praise coming form him:
"It is the best hash I have ever tried in my entire f*cking life. You throw it in a hash spliff and your mind is blown. You throw it in a PuffCo product and you are trying something incredible."
He visited Uncle's Farm – a social club in Barcelona, Spain that is known for its piattella. The group most well known for this is La Sagrada Farms as well as a name you'll hear over and over again on both sides o' the pond: Slite23. Jolly Roger described:
"It takes incredible work from La Sagrada Familia, from Slite23 and others, and turns it into something even better than 6* melts."
What is Piattella hash?
Piattella is fresh frozen bubble hash that is washed in a very special way.
Uncle's Farm told Jolly Roger:
"Piattella is fresh frozen bubble hash isolated and cold cured."
He described the process:
"First of all you have to melt the ice, but without force. It's just time and without air. The air is going to accelerate the process of oxidation. My point in this kind of cure is to slow the process of oxidation to give all of our members the chance to smoke some fresh frozen piattella in the best moment of its life. Where you can really appreciate all the different rainbow of terps inside."
Where is Piattella from?
Uncle's Farm described the genesis of Piattella hash:
"So we started this project for the first time with La Sagrada Farms. We presented the first cold cure [piattella] at 2020 in Ego Clash. THen there was covid and the lockdown and I was at home and started to play with this kind of fresh frozen and start understanding how to cure it."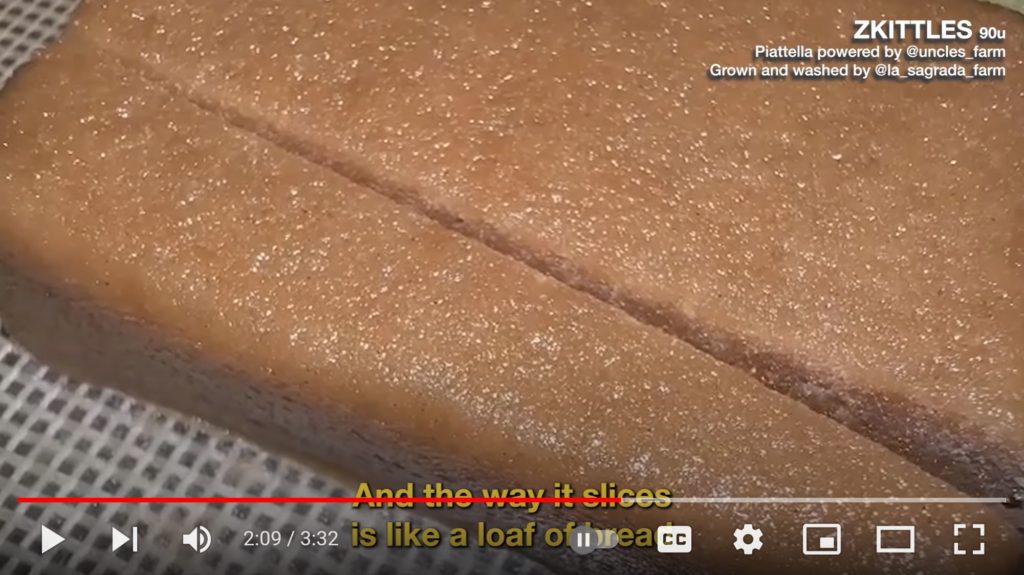 Looking at some Zkittlez Piattella, Jolly Roger commented:
"This is water hash! Not rosin. I've never seen terps bleed like this in this fashion from something made this way. And the way it slices is like a loaf of bread. Like the softest loaf of bread you've ever seen."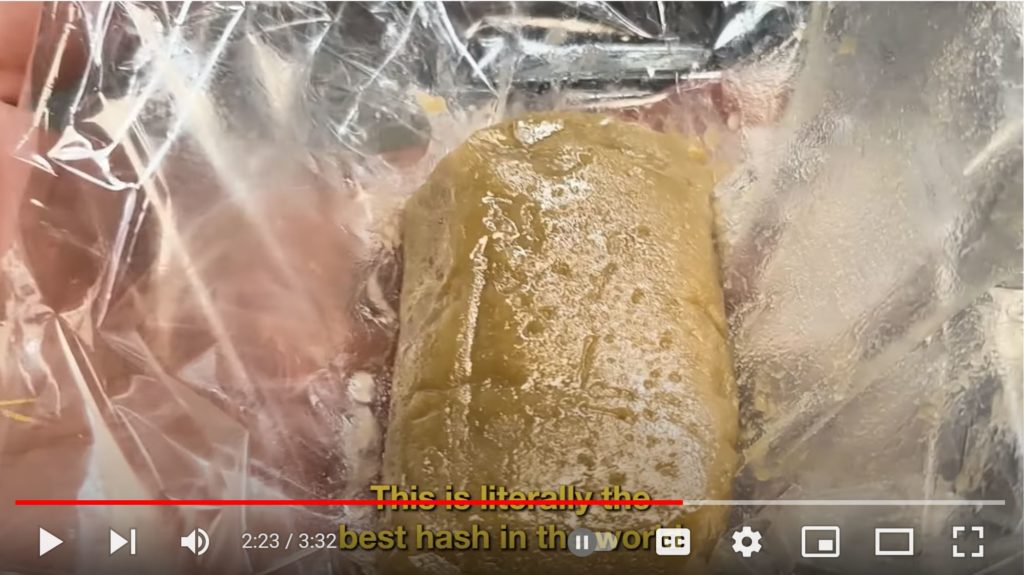 While looking at some Motorheads from Slite23 aka the gold one, Jolly Roger commented:
"I mean the color on this, the terps, this is insane. This is literally the best hash in the world. It's taken six star and doing something to it that six star alone couldn't do."
He ended with a simple suggestion:
"If you haven't tried this, it should be your first stop in Barcelona."
Watch the full video by Jolly Roger HQ here:
What is the etymology of Piattella?
I asked Zio from Uncle's Farm what the origin of the word piattella was and he answered:
"Piattella comes from the Italian word PIATTO (flat) for its flattened shape.

It's part of the cure and not just an aesthetic choice."
Featured images from Jolly Roger HQ.
Advertisements