Cultivar Review: Punk Rock Runtz by Gus's Real Exotics & Tiki Madman
Punk Rock Runtz, by Gus's Real Exotics & Tiki Madman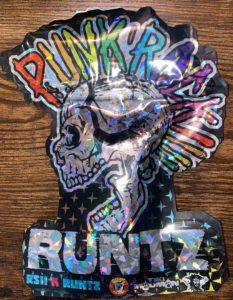 Probably one of the sickest bag appeals I have come across. This one was quite a very tasty mix to my palette.  Would've deemed this bag as my #1 strain, but Detroit Runtz remains the winning champ. The orange hairs on this one are very distinct and probably one of the most prettiest flower I've seen.
Bred by: Gus's Real Exotics (@gusrealmfknexotics) & Tiki Madman (@tikiman_affiliate)
Grown by: Regency Specialties
Genetics: RS11 x Runtz
Taste: 9.5/10 I got a fruity and woodsy taste off of this one. The RS11 was very much strong on the profile of this. Kinda upset I didn't go in blind not trying RS11, prior to trying this because I would've probably been blown away by the Sherbet profile. An array of different flavors on this strain makes this one a favorite in my top list.
Smoke: 7.5-8/10 ; It is light and smooth on the inhale, but after the exhale three times, you feel the heavy effects of this strain. I usually prefer it off the first exhale, but this strain was still really good. For those that prefer a strong high but doesn't choke you up also, I'd definitely recommend this strain. The breakdown of this was perfect, it wasn't too soft, nor too dense.  I'd consider mixing this with another strong strain, and I honestly could say it pairs well with the Detroit Runtz.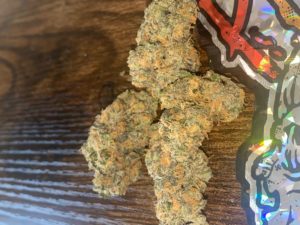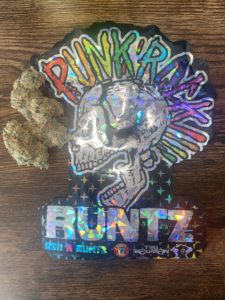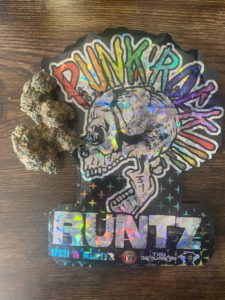 Advertisements