Cannifest 2023 – National Cannabis Festival Returns to Humboldt
Two-day Cannabis Festival & Industry Trade Gathering Celebrates the History, Heritage, and Future of Cannabis at Halvorsen Park in Eureka, CA 
(EUREKA, Ca.) June 13, 2023 – The Cannifest 2023 Festival & Trade Gathering is returning to Humboldt County, California. Over the last ten years, the successful festival has been held in various locations from coast-to-coast but will return to the heart of cannabis country this coming September. The two-day festival will be held Sept 9th and 10th at the City of Eureka's popular waterfront Halvorsen Park.
The 2023 Cannifest event will include:
 Live entertainment, performers, and educators (acts to be announced soon)
Cannifest Bowl Headstash Championship
Cannabis Marketplace and Lounge
The "Yes We Cann" Parade
Makers Market
Immaculate Seed Swap Circus
Humboldt Grow Games
Ganja Games
Delicious Local Food
And much more!
Cannifest 2023 returns to Eureka, Humboldt
"We are heading back to where the fun all began," lead Cannifest 2023 event organizer Stephen Gieder said. "The City of Eureka has worked closely with our team on planning, and we are thrilled to offer a fully licensed consumption opportunity as well as networking events and connection around this beautiful plant all weekend long. We are looking forward to using this year's event to showcase the amazing people of Humboldt County, hear the stories of our local farmers, manufacturers, and business owners, and to welcome the entire Cannabis community from all across the state, country and all around the world who, together, have helped make the Cannabis industry what it has become. Humboldt County has so much to offer its visitors- beautiful hikes, breathtaking beaches, views of family farms and delicious food and drinks. We couldn't be more excited to share it all this September."
Hotels are expected to fill up quickly, so visitors are encouraged to make reservations early and to plan enough time to take advantage of all the festival offers and also hit up the region's top attractions including the Redwood Sky Walk at Sequoia Park Zoo, Madaket Tours on the Humboldt Bay, shopping and dining in the historic old town and waterfront district. Visit local beaches and parks, and so much more.
Hotel listings and local itinerary information can all be found at 
visiteureka.com
.
ABOUT THE CITY OF EUREKA
As the county seat of world-famous Humboldt County, California, the city of Eureka (Pop. 27k) is the heart of the U.S. Redwood Coast. Eureka is the market and cultural center of a beautiful region filled with iconic redwoods, the world's tallest trees, and stunningly beautiful, rugged, and remote ocean landscapes. Eureka is the largest coastal city between San Francisco and Portland and a frequent stopover point for road trippers exploring the Pacific Northwest.
Culturally protected by the 'redwood curtain,' the city is most famous for its unique Victorian architecture, one-of-a kind shops and artisanal businesses, and its rich, authentic history. Learn more at 
https://visiteureka.com/
.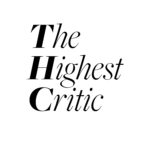 The Highest Critic Newswise features the latest cannabis industry news releases and press releases.
Advertisements