Strain Review: Summer Lane by Garrison Lane
Summer Lane Pre Roll By @garrisonlaneco and @thecannonco
Lineage/Genetics: Unknown
Indica or Sativa: Unknown
Original Breeder: Garrison Lane
Grower: Garrison Lane
Distributor: The Cannon Co
Summer Lane Strain Review
Gifted by @son_of_washington The Cannon Company has consistently put out high grade quality product as well as the Award Winning collaboration brand Garrison Lane,needless to say when i saw this on the menu I had to snag myself this gem So without further ado lets dig in.
The apperance fresh out of the tube was a beautifully crafted product, a sturdy glass tip with a GL in gold lettering slapped on it, about a quarter away from the tip was the Billy Kimber sugar strategically placed talking to me telling me to light it, the pre roll finishes off nicely tucked at the tip so no flower falls out.
The smell had a very sweet peppery essence that mixed with a slight earthy ground up tea with a hint of the sweetness still lingering on the back end.
On the dry pull my mouth was hit with a sharp sweetness with notes off herbs and a slight springtime breeze flavor if that even makes sense. Once lit the flavor was on the mild side a slight bit of a creamy smooth sweetness, nothing to crazy but was a very enjoyable flavor, the inhale and exhale were extremely smooth and had very much the same taste.
Around 3/4 of the way down was when the buzz began to creep, I had a moment where I was like damn I'm still not where I want be yet, but then all of a sudden I felt the stone smack me, a nice calming breeze fills my body and I instantly mellow, the buzz is not extremly intense or overpowering it was just nice, my entire body felt amazing as the stone kicked in fully but remained steady flowing like a river for what felt like an eternity when in all reality I was high for around 2 hours when I became quite heavy eyed as I could feel myself shutting down as if I was a robot running out of battery life as I drifted off into a wonderful dreamland.
One issue I had was the joint seemed as if it was packed just a little to tight which led to a run that I just could not get rid of no matter what I did, but it was a masterfully crafted pre roll that smoked good as fuck and deffinetly will catch you by suprise, fantastic work done by both teams over at @thecannonco @garrisonlaneco.
I give this pre roll 3.5 stars where I deducted some stars was the flavor and the run was good but was nothing to write home about it was there but I feel as it could have been a little more flavorful and i just expect for the ticket to not have a run from hell, butbthe effects were on point and I would reccomend this product or thisnstrain to anyone that enjoys a good toke new to cannabis or not. Thanks to son of wasington for holding it down on this rare find.🔥🔥🔥
#cannasuer #initiative71 #i71 #connoisseur #cannabiscommunity #dccannabisevents #dccannabiscommunity #cannabisculture #summerlane #garrisonlane #thecannonco #rarecannabis #weedreviews #cannabisreviews #420reviews #californiacannabiscommunity #californiacannabis #prerolls #iykyk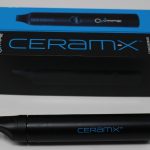 O2Vape's Ceram-X is a tried and true portable concentrate vaporizer with a ceramic coil. I've been a ceramic coil fan since they first started hitting[…Read more]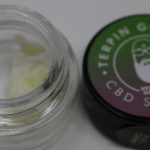 Here's a quick review of the Terpin Gorilla CBD Shatter that I got from CBD Oil Solutions. This CBD shatter is perfect for when you[…Read more]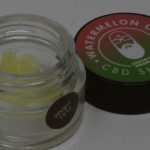 Here's a quick review of the Watermelon OG CBD Shatter that I got from CBD Oil Solutions. Have you ever really needed the calming effects[…Read more]
Check out more reviews by @cannasaurus_rex_reviews on Instagram! (www.instagram.com/cannasaurus_rex_reviews)