Strain Review: LA Wedding Pop by Excelsior Extracts
LA Wedding Pop (reg cure)
Lineage/Genetics: Wedding Cake x Triangle Kush bx2
Indica or Sativa: Indica dominant Hybrid
Original Breeder: Seed Junky Genetics @seedjunky_jbeezy @seedjunkygenetics_jbeezy
Grower: Excelsior Extracts @excelsiorextracts @the_original_outkastt
LA Wedding Pop Strain Review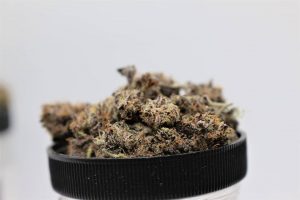 Appearance – Upon recieving the jar I was absolutely blown away, the massive collage of colors create a picturesque work of art, immediately I noticed the vibrant deep violet purples that made up a majority of the nugs and the unreal layer of trichomes that shined like a billion stars in a clear mountain night sky. There are also shades of dark and grass green that made slight appearances along with wild orangish reddish pistils, truley a killer cut.
Scent – The first thing I picked up out of the jar was that same clean crisp clean scent that is reminiscent of the Punani and the Ice Cream Cake, as I gave a deeper sniff the nose shifts to a sugary sweet mix like a sweet cake icing with a kick of gas on the back end,just absolutely mouth watering. Out of the jar it had a very simlar aroma to the flower with a little more of a cakey gas.
Taste – On the inhale instantly I was in terp heaven, smooth sweet sugar is the first flavor that my palette was greeted with, powerful purple flavors blend in superbly like a purple cake pop, upon my exhale I recieved a tang that leaned more towards the sweet gas.
Effects – After one bong rip off the #mobiusglass I was fired up, instantly I felt a heavy head change and my arms feel as if they are floating away, definitely leaning heavy on the indica side with some pep on the backend. After my second I honestly could walk away and be happily stoned for hours to come, my shoulders have begun to slouch and my entire body is relaxed, I do have a slight bit of ancyness so you may experience slight anxiety if you overdo it or are not a vetted toker. Third snap and I am just coasting completely annihilated, I can feel my self sink into my chair as I stare into my notepad in deep focused thought.
5 + stars ⭐⭐⭐⭐⭐⭐across the board!!
I would recommend this cut for only experienced tokers and even then she'll lay you out like a hadouken!! Another amazing cut from the team over at @excelsiorextracts it just keeps getting better and better.
If you come across any excelsior product just go ahead and get it, you will not regret it. Also please check back one post and read, and please contribute anything you can weather its in blessings, prayers or donations.
#cannasuer #initiative71 #i71 #cannabiscommunity #dccannabiscommunity #rhodeislandcannabiscommunity #rhodeislandcannabis #excelsiorextracts #laweddingpop #connoisseur #weedreviews #cannabisreviews #420reviews #eastcoastcannabis #eastcoastcannabiscommunity #eastcoastgrown #seedjunkygenetics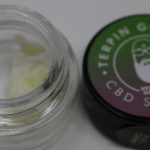 Here's a quick review of the Terpin Gorilla CBD Shatter that I got from CBD Oil Solutions. This CBD shatter is perfect for when you[…Read more]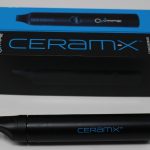 O2Vape's Ceram-X is a tried and true portable concentrate vaporizer with a ceramic coil. I've been a ceramic coil fan since they first started hitting[…Read more]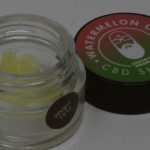 Here's a quick review of the Watermelon OG CBD Shatter that I got from CBD Oil Solutions. Have you ever really needed the calming effects[…Read more]
Check out more reviews by @cannasaurus_rex_reviews on Instagram! (www.instagram.com/cannasaurus_rex_reviews)