Cultivar Review: NYC Diesel by Top Dawg Seeds
#NYCD aka NYC Diesel by @therealtopdawgseeds x @top_dawg_genetics_
Lineage/Genetics – Chem 91 (91 skunk) (unknown indica x indica) x Tres Dawg( chem dawg x double dawg)
Original Breeder: Top Dawg Seeds
Grower: Top Dawg Seeds
Terpene PRofile: Unknown
NYC Diesel Cannabis Cultivar (Strain) Review
@therealtopdawgseeds are legendary cultivators in the east coast cannabis scene and well known in the industry. @top_dawg_genetics_ been creating strains since early 00s, like stardawg, tre dawg and more. I when to the @cwcbexpo and seen #topdawgsSeeds booth and already knew what I was going for. NYC diesel or Original NYC diesel comes from the fumes of chem 91 and tres dawg. NYCD has 4 crosses of chem since it has chem from the chem91, and three times on the tres dawg. The smell 👃 is diesel fuel, pinene terps , organic forest aroma. It's similar and probably the closest I've gotten as far as the old school sour d smell. The palate is citrus, diesel fuel, earthy, herbal, onion 🧅 & spice taste.
It's like smoking on some sour Lipton onion soup 🍜 with cloves . The effects are medium level cerebral high. The high starts getting more intense after the smoke 💨, than while you smoking it you feel around the 5-6 pulls in. The ashes burn salt and peppery. The inhale was a bit harsh, full of fuel mix with hints of spice on the 😮‍💨. The effects can last about 2 hours. The only thing I can say I didn't like was the creeping effects. I like to smoke 2-3 pulls start feeling the effects. Beside that it checks on smell, appearance, and taste. The effects are potent it just takes it's time to unlock. If I compare to the karma bx2. I feel this is more old school terps than the karma but the karma effects hit quicker.
NYCD is still official regardless, great for a wake and bake, keep you feeling euphoric and active. It's good for appetite and I feel it's great for the og smoker and beginner smoker that want to taste the landraces and terps of the vieja escuela (old school). 4.3/5
.
.
.
.
.
.
.
#weedreview #notforsale #cannabiscommunity #cannabisculture #highsociety #stonerlifestyle #stonersociety
#weedsmokers #smokingweed #cannabislove #cannabisconnoisseurscoalition #cannabislifestyle #cannabisconnoisseurconnection #420culture #cannabisgrow #cannabiscures #cannabismagazine #cannabisconnoisseurconference #cannabisconnoisseurgenetics #weedgram #cannabisconnoisseur👌 #cannabisindustry #weedsociety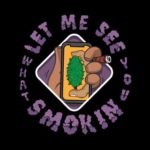 Advertisements