Cultivar Review: RS11 by 4 Thumbs
I met 4 Thumbs the way many a serendipitous cannabis exchange has happened – walking around Emerald Cup. I pretty much bumped into the dude while walking around high af and he still greeted me kindly and I ended up getting some RS11 to try.
Lineage/Genetics: 𝕆ℤ𝕂 𝔾𝕦𝕒𝕧𝕒 𝕧𝟚 x 𝕊𝕦𝕟𝕤𝕖𝕥 𝕊𝕙𝕖𝕣𝕓𝕖𝕣𝕥 𝕓𝕩𝟙
Original Breeder: Deep East
Grower: 4 Thumbs
Terpene Profile: Unknown
4 Thumbs RS11 Cannabis Cultivar (Strain) Review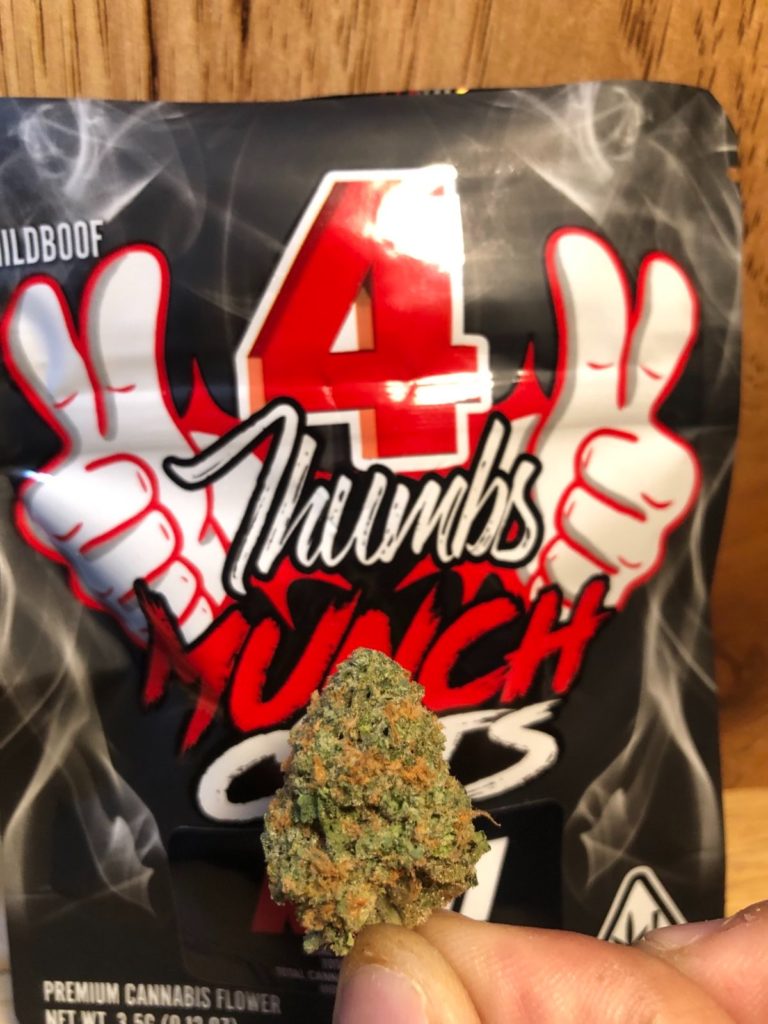 The bag smell is soapy and floral first with a quick one-two eye gouge of that dairy sherbert curd funk on the end of the nose.
Nugs are beautiful with notable tufts like Carrot Top's top.
Taste was sweeter than expected and a hint of some tutti frutti. A fruit's flower was made into a soap.
High is euphoric and the lingering taste is fresh. I'm appreciating all the colors of the rainbow here. Rose red, California poppy orange, dandelion yellow, leaf green, hydrangea blue, lavender purple. The floral wasn't any of those specifically but rather some bastard mix of 'em all.
It's that sniff sniff that leads you past the gelaterie in the food court to the perfume store when you're at the shopping outlet with your out-of-town relatives.
The high was even keel and very relaxing and chill. The full body energy is still accessible but my mind goes on standby. I tried, but I couldn't resist the munchies and I broke my fast earlier than planned.
It's that same RS11 high that I got smoking a real Doja Pak pack of RS11.
Shoutout to all the real ones holding it down and sharing the RS11 love worldwide.
Advertisements