Cultivar Review: Sour G #4 by The Kolektors
Introducing Sour G #4, a collaboration between @thekolektor, @kolektors_why_oze, and @thekolektors. This exceptional strain boasts a lineage of PcSD crossed with Giesel, bred by the talented mind of @piffcoastfarms . Pheno 4 of this selection was meticulously chosen by the renowned @sensei_cult. 🌿✨
Lineage/Genetics: PcSD x Giesel
Original Breeder: Piff Coast Farms
Selected by: Sensei Cult
Grower: The Kolektors
Terpene Profile: Unknown
Sour G #4 Cannabis Cultivar (Strain) Review
Joining their impressive 4/20 drop, @thekolektors presented their version of the Sour G, and Pheno 4 takes the spotlight. The captivating combination of Chem, Skunk, and Biker Kush shines through, reflecting the essence of the Sour family. The aroma and taste connect beautifully, providing a diesel, chem-like, earthy Kush undertone. As the sesh progresses, the ashes burn with a 70/30 salt ratio, gradually shifting to 60/40 towards the end.
Initially smooth upon inhalation, the flavor evolves into a slightly bitter note as you journey towards the roach. However, the true highlight lies in the high itself. With medium-level cerebral effects, the onset might be slightly delayed, but once it hits, get ready for an adventurous experience. It left me in a state of blissful slumber for a solid three hours. 😴
Overall, Sour G Pheno 4 has room for improvement in terms of its visual appeal and smoking experience. The burn could be enhanced mid-session. Nevertheless, the high, aroma, and taste harmonize flawlessly, making this strain truly memorable. Sour G earns a rating of 4/5.
Effects – 😳😴🧖🏽‍♂️🧖🏽‍♂️🧖🏽‍♂️
Smoke experience – 😮‍💨😮‍💨😮‍💨
Aroma – ⛽️ ⛽️🌲🌲🪵
Taste – 🍋🌲🪵⛽️⛽️
Visual appeal – 🖼️ 🖼️ 🖼️
#SourG #Pheno4 #CannabisReview #CollaborationStrain #TopDawgSeeds #SenseiCult #420Drop #UniqueFlavors #HighGradeCannabis #CannabisCommunity
.
.
Letmeseewhatusmokin Ratings
5- perfect smoke, appeal, effects, nose & palate
4.9- 4.5 —- close to perfect but not quite/
4.5-4- good but not close to perfect
4-3.5 — reasonable for ticket – room for improvement
3.5 – 3 – still reasonable, might be attracted by two – three things on the cultivar ..
3- 2.5 – needs work work work – (Rihanna voice)
2.5 – 2 – 1 — needs to be revamped or probably should be cut off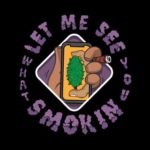 Check out more reviews by @lms1__186 on Instagram and Social Club! (https://www.instagram.com/lms1__186/) Also https://www.instagram.com/lms2__186/ for the backup.
Social Club: https://www.socialclub.cc/user/letmeseewhatusmokin/
Advertisements