Cultivar Review: Stoney Balboa by High Mart
Stoney Balboa #stoneybalboa by @southphillyexotics267
Lineage/Genetics – Pink Cherry aka Cherry Kush ( Purple Afghani x Og Kush ) X LCG ( Sunset Sherb x GSC)
Bred by: Bay's Finest @official_baysfinest30
Grower: High Mart
Terpene Profile: Unknown
Stoney Balboa Cannabis Cultivar (Strain) Review
I met the stoner homie @southphillyexotics267 at the high mart tasting event in Cookies NYC. I respected his hustle, he had commuted all the way from Philly to network at the tasting event . He had all high mart bags, but Stoney Balboa stood out due to the Rocky inspired Mylar with 🌉 GG bridge 🌁.
Stoney Balboa is the blends of Pink cherry aka Cherry Kush x the most famous cultivar of the last 3 years LCG. Stoney Balboa also derives from @official_baysfinest30 .The scent is cotton candy 🍭 blend with og fuel, but dominated by the LCG from scent to structure. The palate taste limonene citrus , sweet gelato, spicy caryophyllene back end of the og fuel.
The effects led to a medium level cerebral high. The intense headiness can last for about 30 min, overall total high 2 hours. The smoking experience is enjoyable, smooth on the inhale and 😮‍💨. The ashes burned 60/40 more salt than pepper on the elements and an equal 50/50 burn on the vibes papers .
Overall Stoney Balboa took me to thru the 12 rounds. I have to say there is nothing special about it beside it being an LCG in a nice Mylar. In conclusion, I still enjoyed the high, the appeal, scent and taste.. the burn can be improved … Stoney balboa — 3.5/5
.
.
.
.
.
.
#weedreview #notforsale #cannabiscommunity #cannabisculture #highsociety #stonerlifestyle #stonersociety
#weedsmokers #smokingweed #cannabislove #cannabisconnoisseurscoalition #cannabislifestyle #cannabisconnoisseurconnection #420culture #cannabisgrow #cannabiscures #cannabismagazine #cannabisconnoisseurconference #cannabisconnoisseurgenetics #weedgram #cannabisconnoisseur👌 #cannabisindustry #weedsociety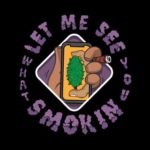 Advertisements