Cultivar Review: Wookie Cookies by Arcanna Flowers
Sunday SAP — @arcanna_flowers completely knocked it out of the park with Wookie Cookies! I know the quality will be spot on with anything they release and they are one of my favorite cannabis brands. Full stop.
Lineage/Genetics: Unknown
Original Breeder/Grower: Arcanna Flowers
Terpene Profile: Unknown
Wookie Cookies Cannabis Cultivar (Strain) Review
I was first introduced to Arcanna back at the first Mendocino farmer's market in April this year. Then again at the auction in July. I fell in love with True Berrymore and proceeded to sample 7 of the 8 flower products they currently have on shelves (so far) over the last few months. I mean, two of them have Star Wars names. How could I not?!
This batch of Wookie Cookies isn't some crazy new profile, but it is grown and cured to near perfection. It smells like pine and hops with sweaty socks, maybe a little camphor and honeysuckle. Slight forest floor in the taste.
I really like this one, because it's not as heavy as TB, but it's still relaxing, gentle, and giggly. The burn is smooth with a clean white ash. I truly believe the finest cannabis is grown in Mendocino county. Jaime and Chiah's perpetual quality is a testament to that! 💚
#ganjier #cannabis #sommelier #connoisseur #mendocino #craft #sungrown #legacy #community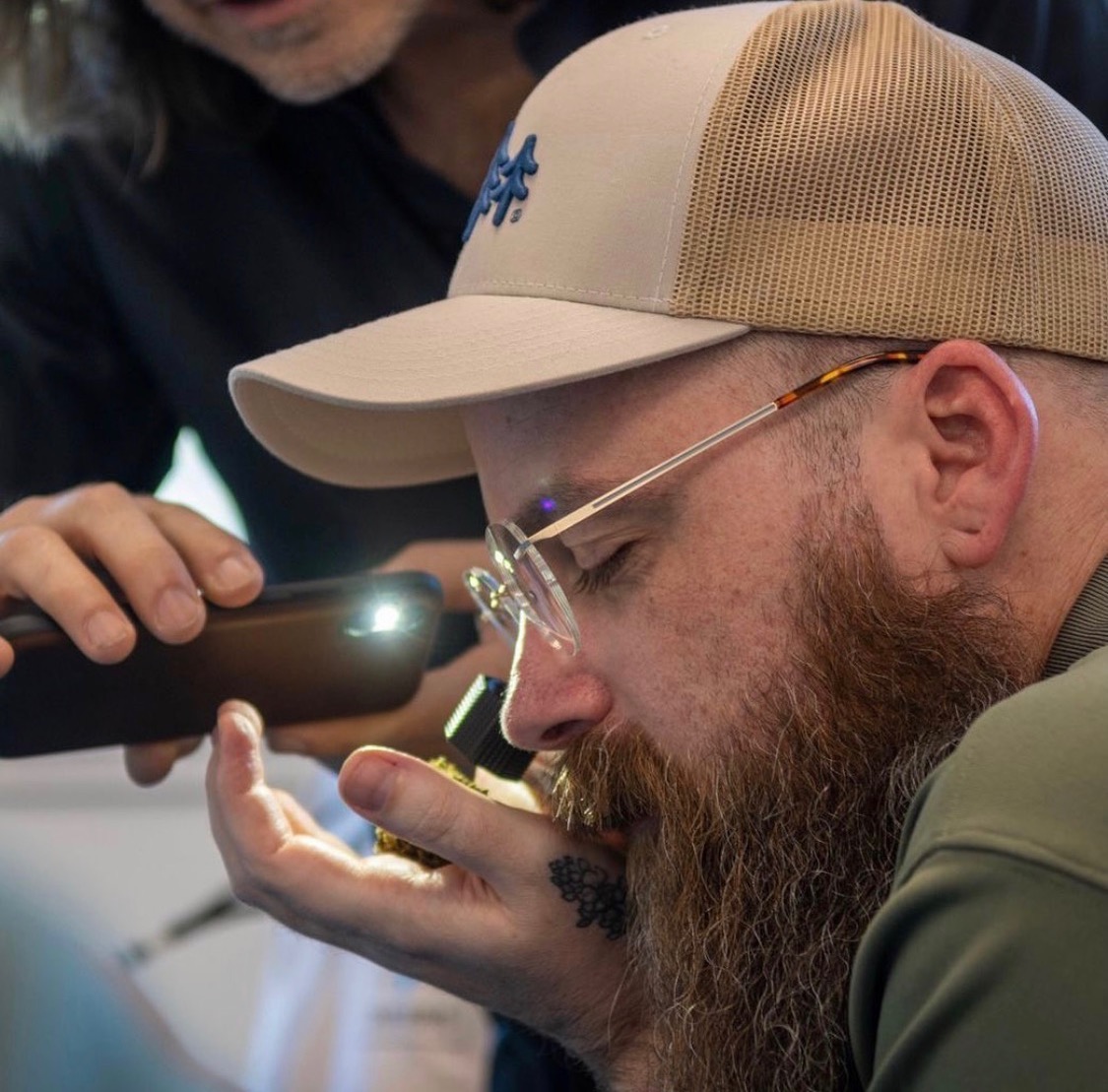 I'm a Certified Ganjier who is passionate about craft and legacy cannabis farms in Humboldt and Mendocino counties. My plant knowledge and expertise cover a range of disciplines such as history, botany, genetics, service, and cultivation while my work history demonstrates technical skills and leadership prowess.
I'm looking for impactful opportunities in Humboldt or Mendocino that will give me energy. Quality assessment is the aspect I'm most drawn to, so maintaining those skills is very important to me. Ideally I'd like to be in a role where I can interact with farmers, budtenders, and consumers, like an on-staff Ganjier at a lounge or maybe for a distributor. Being able to check quality at various stages from farm to retail shelf is huge, but at the end of the day caring about the people I work with is the biggest priority.
Advertisements