Cultivar Review: Zero Gravity by 9 Mile Farm
Zero Gravity @9milefarm
Original Breeder: Unknown
Grower: 9 Mile Farm
Terpene Profile: Unknown
Zero Gravity CAnnabis Cultivar (Strain) Review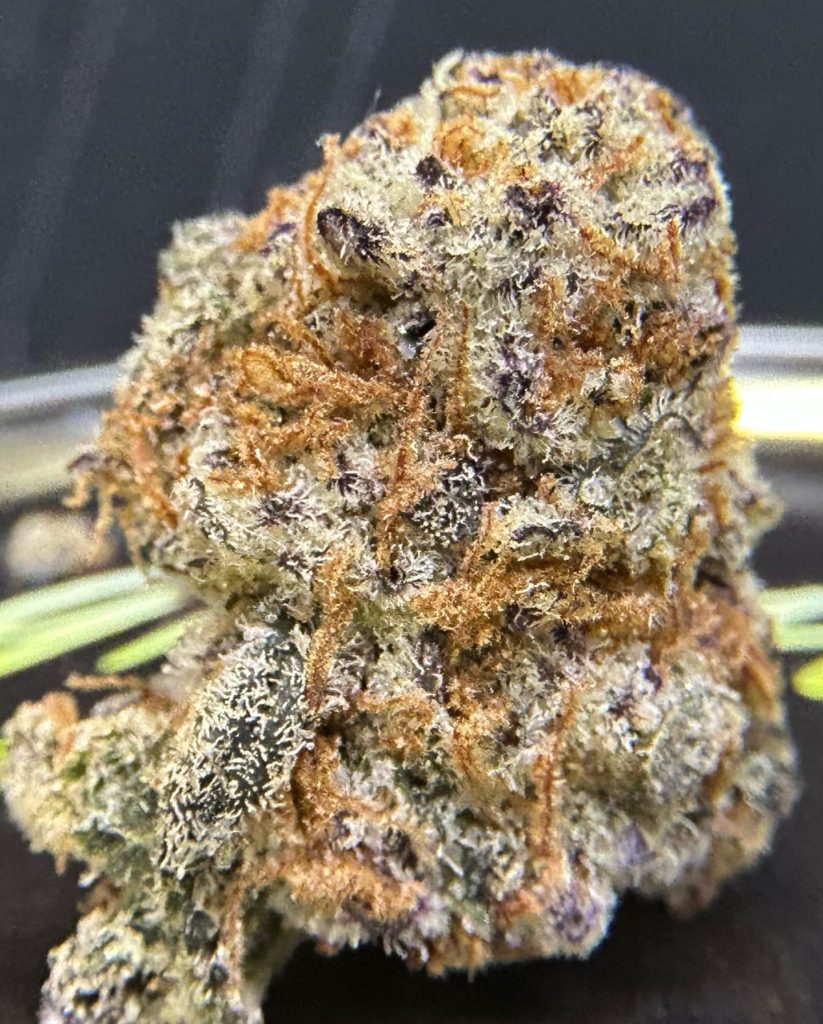 Aroma 89/100
Garlic onion funk, gassy, with a barley hops wheat veggie layer. it has a musky 'grandmas living room' terp with a slight citrus behind the gassy layer of pine-menthol-mint and lemon cleaner gas. It has a cookie herbal, doughmint, earthy base, The skunk hides hint of cheesy cream. Loud but what I would consider to be a more normal terp profile. Aftergrind is pine heavy lemon cleaner mint with gmo funk.
Appeal: 91/100
3.9g eighth, 4-5 Round arrow head spear shape nugs that were on the 'smaller side of average' but we're very dense & heavy. It's Made of light beiges, tan, & sandy undertones with light greens and dull greens with fdark orange sometimes brown tipped pistils. The trichomes have an impressive coverage, it has some fuzzy milky coverage, but the majority have nice pellet-heads on long wavy stalks. The cure is of the soft but dense kind that pulls apart with semi sticky moisture. The trichs have a soft powdery texture after fingers press them when pulling the nugs apart. Has a little bit of grease to it. It's Dried well but is more soft/dense/moist than crisp. With the dense nug is some thick leafiness, & semi-open outer structure. The Aftergrind cleanliness could use a touch up next run.
OVERALL BURN = 88.5/100
Ash 87/100
Terp ring 94/100
Taste 85/100
Translation 91/100
Smoke Satisfaction 87/100
Mix of white, grey and pepper, outer ash got lil darker halfway through, inner ash stayed white-ish mixed. Terp ring grew FAT. GMO garlic onion with a pine menthol lemon cleaner gas. nice translations of taste, clean terps. But after halfway the taste fades w/ the darker outer ash color.
Effect 88/100 potency 86/100
Nice even bake, calming, euphoric, some uplift, minor couch lock with some focus. Not overly strong but has solid hybrid effects for 2ish hours. Mild body buzz.
Overall: 88/100
It's looks great, it's not an 'exotic' profile but it has a nice gassy funk & it's loud. It has a 'top shelf' quality similar or comparable to cam; wonderbrett, or upnorth. It Checks the boxes well! Its Good top shelf at a fair ticket.
NFSOT! Reviews & photography for 21+ medical MJ patients!
#californiaherbsman #calibudreviews
Advertisements