Concentrate Review: Head Dog #7 Live Rosin by Mushmelts
Head Dog #7 Live Rosin
Lineage/Genetics: Headband x Guinness
Original Breeder: Heroes of the Farm
Grower: Kumami Ranch
Processor: Mushmelts
Terpene Profile: Unknown
Head Dog #7 Live Rosin Review
This Mushmelts Head Dog #7 (Headband x Guinness bred by Heroes of the Farm) live rosin had a strong sweet & sour gassy earthy funk aroma 🔥 Very robust and complex 🙌🏼 The appearance and texture of the badder were great and it was exceptionally easy to work with.
The flavor was heavy gassy funk ⛽⛽ with sour earthy notes coming through on the exhale. The complexity of the profile was very enjoyable 😋 and the badder was pretty smooth to dab with just some minor harshness to note.
The effects were very potent 🤯 I got an instant stoney head change with a strong headband effect and pressure in my cheeks 😊 The high quickly spread throughout my body providing solid full body relaxation 🤗
Overall I loved this Head Dog #7 from Mushmelts 🔥🔥🔥 The aroma and flavor were so robust and complex and the effects were super potent, exactly what I'm looking for 🙌🏼
Honest Reviews 🕵️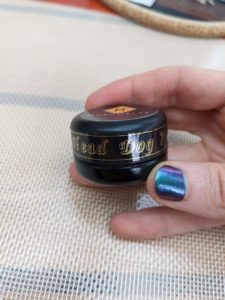 —————————————-
Do not operate a vehicle or machinery under the influence of this drug
For use only by adults twenty-one years of age and older
Keep out of the reach of children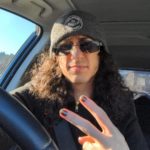 Hi! My name is Ryan and I do honest product reviews for the Oregon cannabis industry under the brand The Sophisticated Dabber. I've doing doing product reviews in Oregon for the last few years now and I have been a cannabis consumer/patient in Oregon for almost 19 years. I run a blog on IG @thesophisticateddabber and also make dab tools with hand turned wooden handles @sophisticateddabtools . Hope you enjoy my reviews!
Advertisements