Dab Review: Melon Collie Rosin by Rare Air Rosin
Rare Air Rosin – Melon Collie 🍈 🍈
Lineage/Genetics: Creamsicle x Devil Driver
Original Breeder: Unknown
Grower: Unknown
Processor: Rare Air Rosin
Melon Collie Dab Review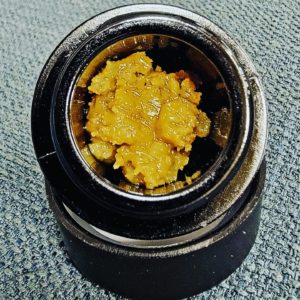 ✈️ 🛩 🛬 Rare Air Rosin landing with some big clean melon terps. This 2g jar of cold cure came in with my last batch of RAR and has been in storage for a little bit. Coincidentally it's on deck at the same time as the 'Pelosi Melons' 🤔🤔 RAR is one of my favorite producers because it is consistently always high quality, and always has exotic terps 🤌🤌 You really gotta try some out if you ever get the chance! **You can put RAR up against rhe big boys and it will hang, promise.** If your disappointed, i'll buy that jar from you 💯
This jar of 'Melon Collie' has a super fresh clean smell. Verified cross of Creamsicle x Devil Driver 😈 Meloney for sure but the hints of fresh grass and vegetal come through to create a smell similar to smelling a super fresh floral flower in the morning with dew 🌼 🌸 That's the only way I can describe it. Dabs on the Proxy Bub made for a delightful morning toke with that fresh hash melon flavor. The whole batch of RAR I got was super fresh when I vaccd and sealed. This is a light Rosin that isn't too heavy of a dab.
I love RAR Rosin all around – this 'Melon Collie' was like having a cup of tea 🍵 in the morning. Just refreshing! I'm going with a solid 7 here for this jar. I would personally like a little more mouth flavor but like I said – you can't go wrong with anything from Rare Air Rosin 🛩✈️🛫
#dabs #ROSIN #cannabis #hashrosin #terpenes #hashhead #solventless #solventlessordie #terps #710 #dabtime #puffco #proxy #puffcoproxy #hash #HREAM #hashish #rosinordie #drops #rareairrosin #RAR #MELONCOLLIE #MIROSIN #MICHIGANHASROSIN?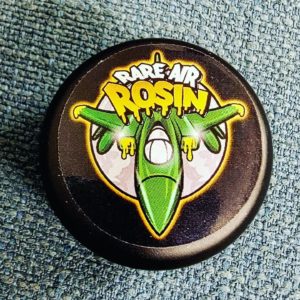 🧊💧#️⃣ ❤️
Stash - Opinions - Logbook
Learning along the way
Instagram: https://www.instagram.com/nc_rosin_reviews/
Advertisements