Hash Review: Puro Loco Rosin by Ohmega Farms x West Coast Alchemy
Puro Loco
@wheezy__tee @ohmegafarms
Via @aslowz
Lineage/Genetics – Papaya x Moonbow 75
Bred by: Archive Seed Bank
Grower: Ohmega Farms
Processor: West Coast Alchemy
Terpene Profile: Unknown
Puro Loco Rosin Review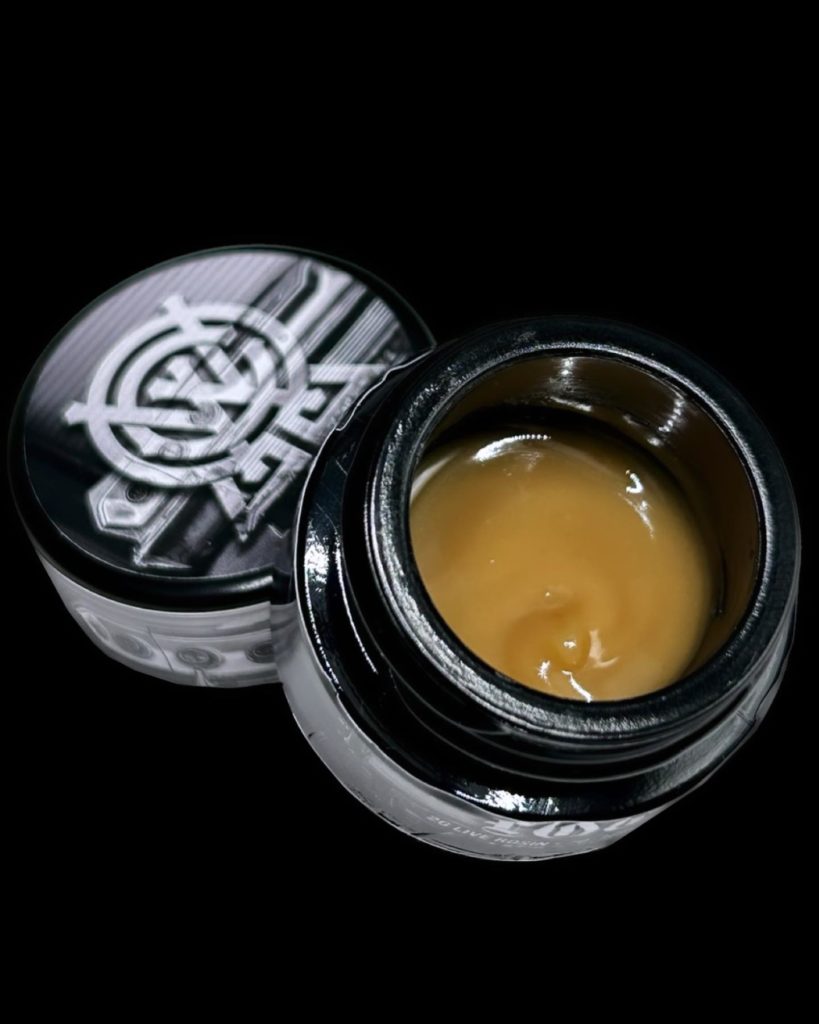 The orange-amber-tan Rosin is moist, saucy, & viscous when warmed or tipped. It reveals some creamy thickness when you give it a nice fold over. Whipping it thickens it up, but it melts back down fairly quickly with MAJOR terp sauces sliding off the masses surface and gathering in quite a large pool.
This Puro Loco phenos aroma is major Moonbow forward, with a heavy candy Zkittlez backing, but it definitely has a nice touch of tropical papaya fruits coming through the backside. The terps lead with that carmelized nutty-bourbon & almond cherry cookie dosi doughy funk with a nice deep diesel layer, with the sweet sugary grapefruit, freezer burnt pine pungency, & candy lavender florals as a major backing, bringing plenty of zkittlez traits to the profile behind the moonbow lead. that diced peachy pineapple papaya fruit salad shines through the back side of the aroma with just a tiny pinch of skunky cheese, fermented rancid tangie haze funk.
The Vapor flavor comes across more zkittlez forward, with that undeniable sugary grapefruit grape candy rainbow floral fruity pungent fuel coating the mouth, and pressurizing the inhale. The deep funky moonbow dosi bourbon diesel terps settle in as a primary undertone on the inhale, and as you exhale that tropical papaya fruit salad and rancid pungent haze shows up late & takes over adding flavor and intensity to the after-taste.
The effects were like a roller coaster, at first I was baked, relaxed, with a nice strong solid buzz and couch lock, but 25 minutes later my heart rate increased, and some mental alertness kicked in with some energy & motivation, another 30 minutes later it was back to that relaxing buzz with face pressure & headband buzz, but still has some light energy while being mostly Stoney for 4 hours.
Overall: 95.1/100
Great stuff, this is the 4th pheno of puro loco I've tried & has my favorite Vapor flavor of it & 2nd fav aroma. It performed well in the sesh w/ its high quality extraction from WCA. Definitely a nice moonbow-z profile with a papaya kicker
( @shenronhash puro- best aroma of it so far)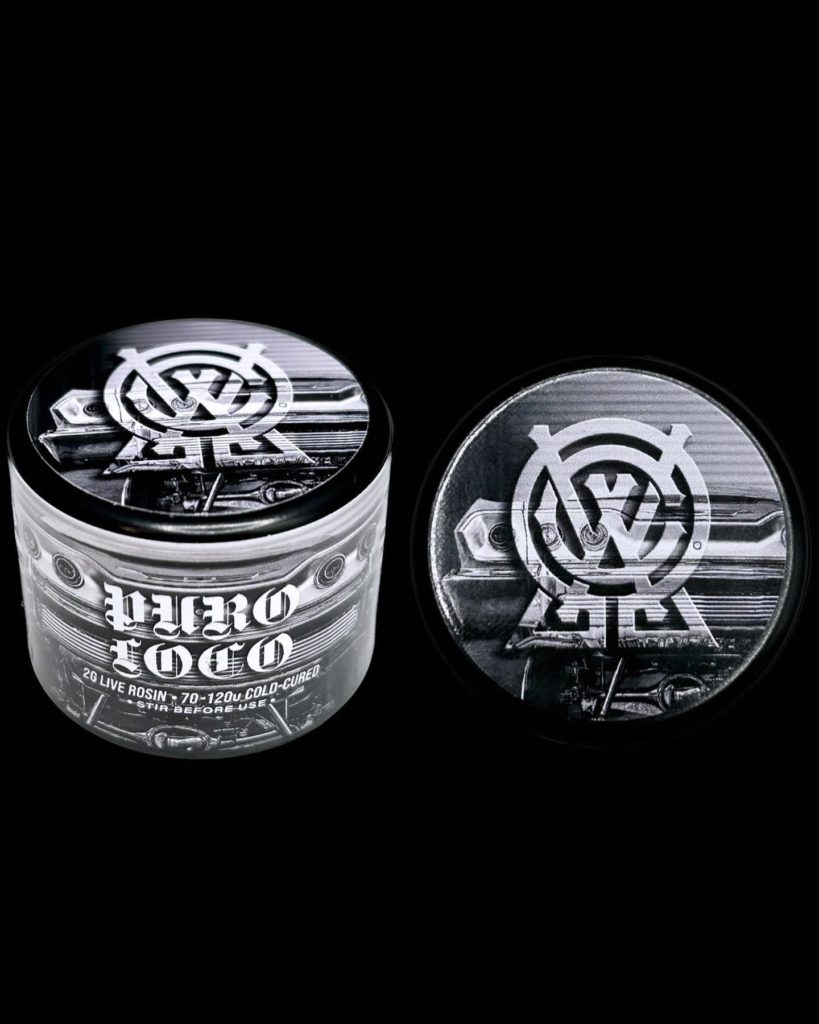 NFSOT REVIEWS 21+ MMJP ONLY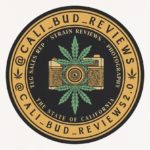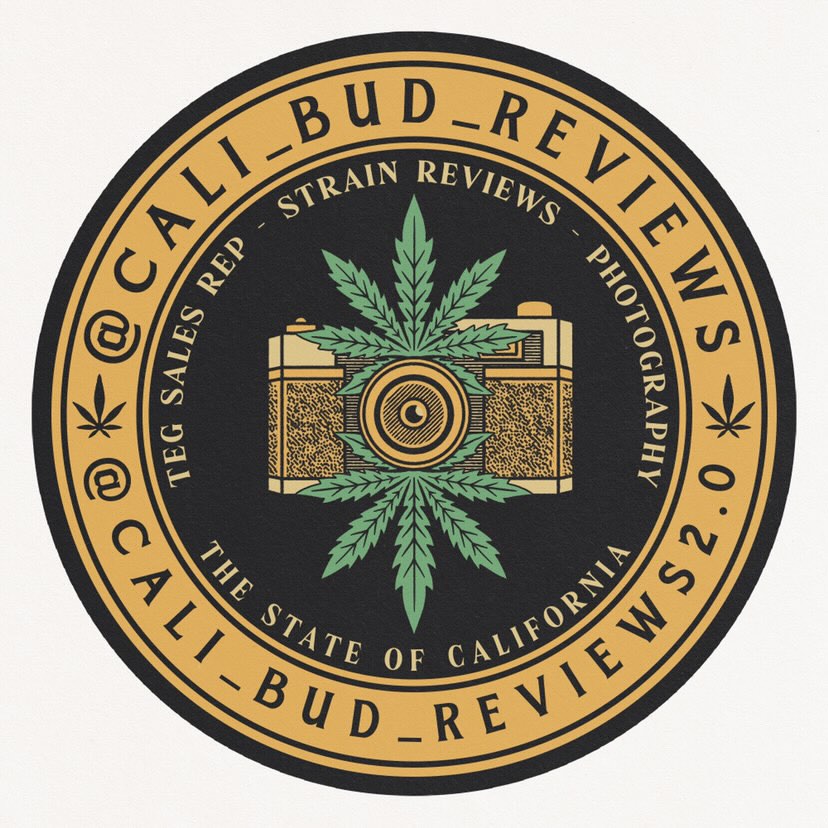 Advertisements