Pre-roll Review: Piggy Bank Preroll by Seven Leaves
My first time trying Seven Leaves – This Piggy Bank was in several pre-rolls and possibly in the 1g sample bags but even these few puffs have given me that taste I have been craving after reading Seven Leaves reviews all these years.
Lineage/Genetics: Triangle Mints F1 x Kush Mints x SFV OG
Original Breeder: Unknown
Grower: Seven Leaves
Terpene Profile: Unknown
Seven Leaves Piggy Bank Preroll Review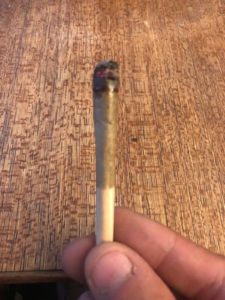 These Piggy Bank pre-rolls were the kind that you open the container and you can smell the flower inside because it has permeated through that little w (or is it an m) in the filter. That little 3 millimeters or so of nug by the crutch are enough to provide some stank. That's how you know the rollie is about to be good.
The taste was gassy and even a little savory. More piggy than bank. As some rappers would say though: "that's money."
Tasty til the end. The high was even keel and not too debilitating but not too energizing either. Watch a movie stoned. Dance at a nightclub stoned. Carry on normal conversation stoned.
I'm honestly not sure what the ticket on these are normally but this is definitely a pre-roll that I'd recommend for sharing.
Looking forward to trying more flower whenever the universe so decides.
Founder of The Highest Critic
Unpaid /r/trees mod
Certified Ganjier
Kine bud enthusiast
Advertisements