Return of the Dough by Chef Hawaii Mike x DUTYFREE
@chefforhigher x @dutyfree_nyc – Return of the Dough – event ——
Chef: Chef Mike Hawaii
Location: DUTYFREE
Chef Mike Hawaii Return of the Dough Review
.
@chefforhigher is really about cheffing to get you higher . On my second visit to his "return of the dough" event, I enjoyed it more than my first time. First the menu has more options like #garlicnuts calzones & sandwiches made on homemade focaccia bread. I order the garlic knots to start, I ate about four and then ate one slice of the #margharitapizza .
The garlic knots were served with some homemade pizza sauce. It's not your typical garlic knots . They served six large garlic 🧄 knots. The pizza was delicious, crispy and well made. Now the high is extreme caution for beginners. I felt the most relaxing body high and an intense mid level high, especially after smoking a joint after. Omg I was high, till I feel it coming down and then peaking again. The effects can last till it's slept off.
Shoutout to @lemsmeanswell and @dutyfree_nyc for the outstanding service & hospitality. Shoutout to my bro @robbreefa for setting this up today. It was a great sesh and time chopping it up . Shoutout to @chefforhigher for the illustrious meal. I would be definitely coming back to try the sandwich.
I highly recommend @chefforhigher's honey 🍯 & Zaza herbs great condiments for the pizza and knots and other menu selections. The return of the dough was worth the visit, had me feeling great and eating 🍽 duty free private …
.
.
.
.
.
.
.
.
#pizza #pizzalover #pizzatime #garlicknots #reels #foodreels #reelsinstagram #reelsviral #pizzapizzapizza #pizzagram #pizzaporn #chefforhigher #dutyfree #nyc #newyorkcity #share #love #food #foodblogger #foodphotography #pizzagourmet #infusedfood🍃🍃🍃 #cannabiscommunity #cannabissociety #cannabisculture #canna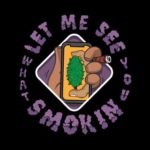 Advertisements