Rolling Review: Ebony Leaf Pre-Roll by Herbal Goods Company
I've been eyeing these ebony leaf prerolls for a while and decided to finally pick them up!
Brand: Herbal Goods Company
Ebony Leaf Pre-Roll Review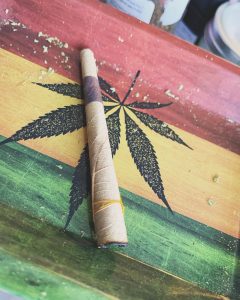 @herbalgoodsco is Vancouver based and uses wild harvested ebony leaves from the jungles of Bengal.
The leaves under go natural drying and the corn husk filters are sun dried and hand rolled. Rather than use glues they use a cotton string to hold the cone together. You can smoke this, I wasn't sure at first so I removed it. .
.
.
.
We filled the cone with @dna_genetics Chocolate Fondue (one of my favourite sativa strains), towards the end, Pink Lemonade Shatter then dipped it in kief 💎
It was very enjoyable.
The taste was subtle hints of herbs. It burned slowly and so smooth. These may be a new favourite.
#ebonyleaves #cannabisculture #shatter #kief #sativa #chocolatefondue #420 #orgnanic #shoplocal #weed #cannabiscommunitycanada #medicate