Strain Review: Black Sherb by SHERBINSKIS
Black Sherb {Limited Batch} 🎩🟠
Lineage/Genetics: [Sunset Sherbert X Black Diamond]
Originl Breeder: SHERBINSKIS
Powered By: @sherbinskis @sherbinskis.ca
Cultivated By: SHERBINSKIS @sherbinskis
Terpene Profile: Unknown
Black Sherb Cannabs Cultivar (Strain) Review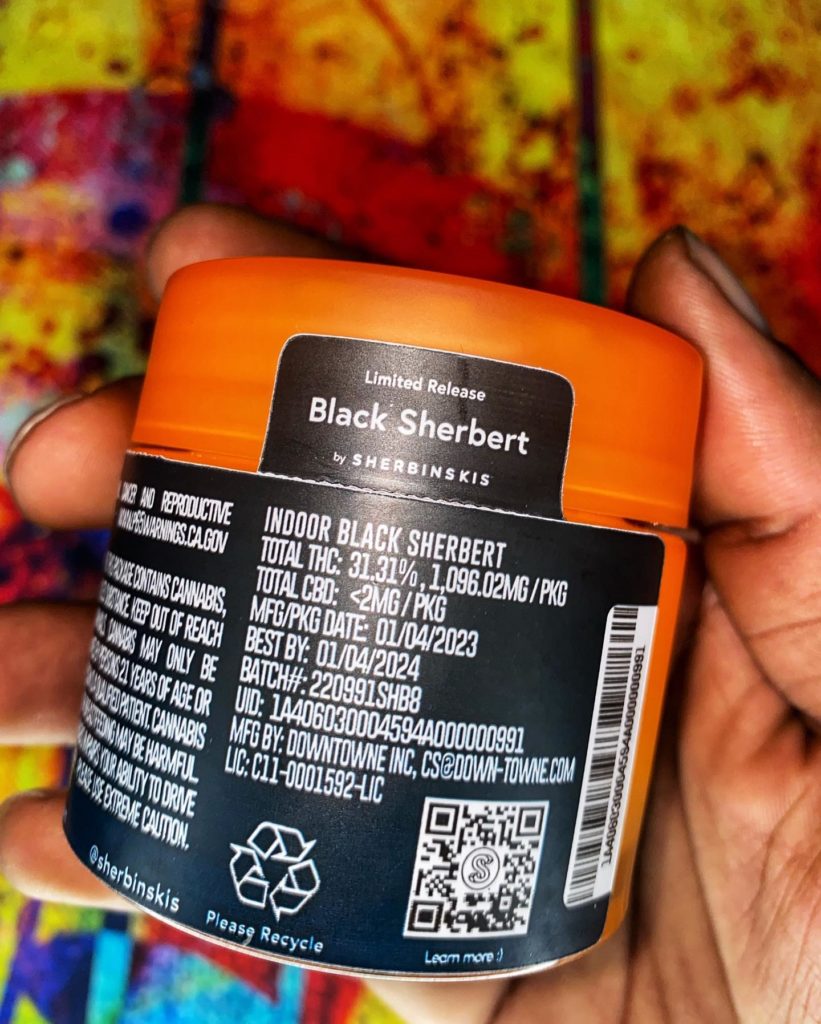 Class: Branded Exotic [WestCoast]
Flavor Line: Self-Titled
SUMMARY:
As I explored the city a bit, I got a message that someone had something special to show me. At the time of picking this up, I was hoping that something different would come my way, and I was right. Sherbinskis, A company who is well known and who has their main HQ in FairFax CA, had some new batches of classics inside their new dispo redesign jars. I was a bt appalled but excited because I hadn't seen Sherbinski flower in a good while, and this new packaging speaks to having that all-star "Orange Glove Treatment" that makes Sherbinksis a company of quality.
SMELL | FLAVOR:
This is something that was interesting to me, because as soon as you open the jar you get the classic Bacio funk that comes with these cuts. That deep, purple, runtz-like funk that's extremely pleasurable. It's a bit kushy on the back end of the aroma, but up front it's all of that well-known Sherbinski gelato and sherbet. The sweetness to it is also natural, and doesn't come off as a modern day candy, which in my opinion is a good thing. In the pearl up, followed by a dry pull, those sherbert and kush notes specifically translate into taste.
THE HiGH:
As I took the first few strikes of this, I found myself feeling hazy nearly immediately minus the typical head rush. You get an activity in your temples that causes this deep lull in your eyes and in your frontal lobe. With this activity going, you then that buzz of Myrcene hit your center as those purple and lavender-like terps make your eyes even lower halfway through. I found myself drifting with this one. It was a calm feeling that was a lot more mental than physical and I found myself chilling in a space, head and thoughts quiet, and without a real want for any real activity.
.
.
.
.
.
.
#cannabispage #cannabissociety #dailycannabis #westcoastreview #cannabisreviewer #cannabisdaily #cannabislife #cannabisphotography #cannabisindustry #cannabismarket #cannabispodcast #cannabistiktoks #weedtiktoks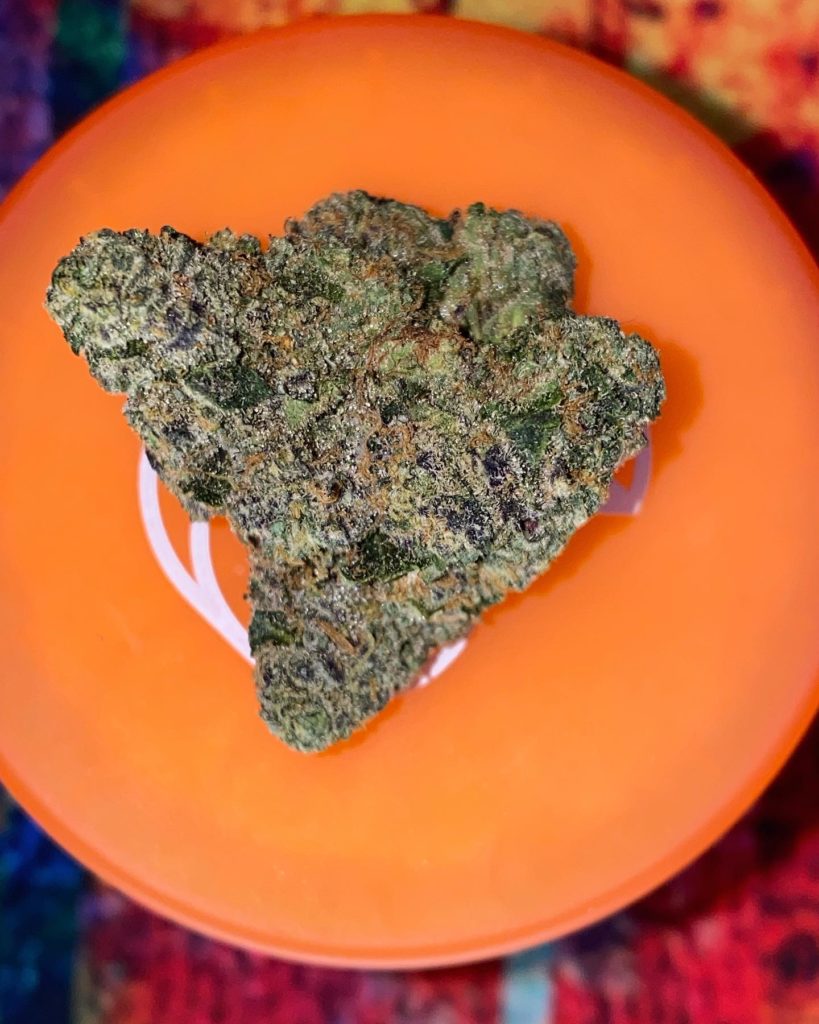 Quite a good bit of lazy relaxation on this, and up to the end of this, your body will follow your mind in suit and begin to shoot the same lazy feeling through you. This is a great 'Do-Nothing' strain, as it literally makes you not want for anything. It's a perfect mood controller, or would be a good night flower for those who need a sleep-aid.
Dope's THOUGHTS:
I didn't really have any different expectations with this, even in some of my earlier personal smoking days Sherbinskis has always kept up with their consistency in a manner that kept them relevant within their own market. As the market has expanded, I'm glad to see them follow suit and release these limited flavors. I definitely reccomend you pick these up to try them out and I will be looking out for more of these within the future.
Clean high, terpenes very distinct, and effect longevity: 2 or so hours.
This gets a dope 7.5/10.0 from me
#DOPAMINE
DOPE, THE REVIEWER!
Now Featured on The Highest Critic ⭐️
Young Mogul 👺 DMV ‼️
Culture Artist & Cannabis Reviewer. Creator of // #DOPAMINE 🧠
Advertisements