Strain Review: Blackberry Milano by Fog Valley Exotics
Blackberry Milano 🫐 🧁
Lineage/Genetics: [FireAsFuck X Razzberry Milano]
Original Breeder: Crane City Cannabis
Grower: Fog Valley Exotics
Terpene Profile: Unknown
Blackberry Milano Cannabis Cultivar (Strain) Review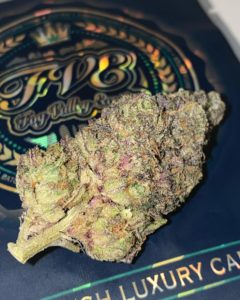 Powered & Cultivated By: @fogvalleyexotics
Breeding By: @cranecitycannabis
Class: Small Batch Exotic [NorCal]
Flavor Line: Self-Titled line up
Smell | Taste:
Breaking into this, the Milano has this subtle sweet potency, and a harsh gassy coating all at the same time. The blueberry is very apparent, you even get it in the aroma of the first smell, with this added grape purp terpene. Pearl that up and take a dry hit, that grape and blueberry funk comes in without the sweetness, and is replace with this piney funk. It's sublet but something I found myself going back to before the spark.
The High:
In the first few strikes, those terps start attacking your muscles and mental in a gentle way. You'll find a lull in your face expressions, and you can feel the tension wash away from you. It comes on extremely smooth, and a third of the way through the smoke you should be in a state of mental chilling. Getting up to the halfway point, your emotions take a hit as you get an elevated boost in mood and that gets stronger throughout the high, really taking the pressure off.
Dope's thoughts:
I was pretty much smoking on it till it was gone. Gorgeous grow with a clean flush, distinguished terpene profile, and the caryophyllene and myrcene in the cut really sends you a different type of high. Some real dope from Fog Valley. Needed just a bit extra of a chest-compression in the hit for me personally, but other than that nearly a perfect 8.
This gets a solid 7.8/10 from me 💯#dopamine #topshelfie
.
.
.
.
.
.
.
.
#exoticgrown #zaza #smallbatchexotic #smallbatch #humboltcounty #fogvalley #cannabisphotography #cannabisart #weedreview #cannareview #ᴡᴇᴇᴅsᴏᴄɪᴇᴛʏ #craftcannabiscup #cannabisclub #cannabisseeds #cannabis420 #cannabiseducation #cannabisismedicine #cannabislove #cannabisdestiny #cannabisconnoisseur #cannabisnft #cannabisnfts #nftweed #cannabisphoto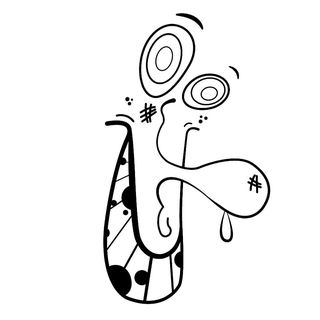 DOPE, THE REVIEWER!
Now Featured on The Highest Critic ⭐️
Young Mogul 👺 DMV ‼️
Culture Artist & Cannabis Reviewer. Creator of // #DOPAMINE 🧠