Strain Review: Red Eyes Chrome Dragon by Babybuckettt
Red Eyes Chrome Dragon 🐉 🃏
Lineage/Genetics: [Genetics Undisclosed]
Original Breeder/Grower: Babybuckettt x 12 Alarm Fire
Terpene Profile: Unknown
Red Eyes Chrome Dragon Cannabis Cultivar (Strain) Review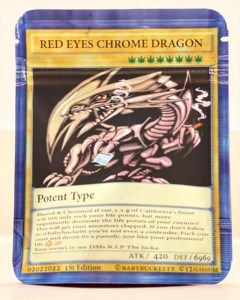 Powered & Cultivated By:
@babybuckettt X @12alarmfire
Class: Branded Exotic [SoCal]
Flavor Line: Egyptian God Cards
"This shit will get your ancestors clapped!"
– BabyBucket
Smell | Flavor: Cracking open the bag, you get a deep, kush-heavy, and candy funk. It's more kush than candy with it, but the aroma is so potent that it fills you with a pleasing feeling. As you pearl that up, that funk becomes much more apparent and a bit overtaking, while the dry pull contains the full flavor of that kush and candy you smell before. In that first strike, the sweetness surprisingly hits you first in the inhale, then it's washed over by that kush funk making it a savored taste.
The High: In those first few hits, the punch of the flower dominates with a relaxant at the back of your head, while giving a grip-dropping buzz to your arms a third of the way through. In this stage the myrcene in in the smoke gets stronger, nearly creating what feels like a vortex in the center of your chest. As I went through a good bit of the smoke, I noticed that this may be a bit overpowering for occasional smokers.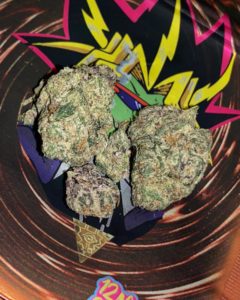 Dope's Thoughts:
Very well done, man. I see why I've been seeing this flavor around and I think the crew got a wave started with this one. Real dope smoke, clean flush & white ash, with a 2-4 hour high that'll knock you down. Nearly a full 9.
This gets a well deserved 8.7/10 from me 💯
#DOPAMINE
.
.
.
.
.
.
.
#exoticreview #reviewsmatter #yugiohweedout #cannabisreviews #weedreviews #weedreviewsvegas #cannabisreviewapproved #exoticgrown #terpene #nft #nftarts #cannabiscommunity #cannabiscontent #cannabisphotography #cannabisculture #cannabiscommunity #weedtiktoks #weedporn #weedstagram #hightimes #cannabissocial #ghanahighlife #highsociety #hightimes #hempproducts #growyourown #cannadad #cannabismarket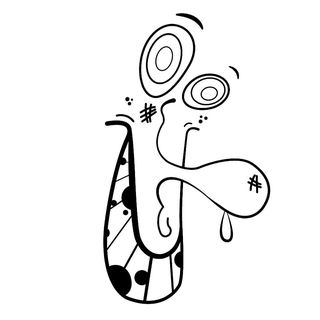 DOPE, THE REVIEWER!
Now Featured on The Highest Critic ⭐️
Young Mogul 👺 DMV ‼️
Culture Artist & Cannabis Reviewer. Creator of // #DOPAMINE 🧠