Strain Review: Cherry Cannoli Fun Dip by Babybuckettt x 12 Alarm Fire
Cherry Cannoli Fun Dip 🍒 💦
Lineage/Genetics: [Genetics Undisclosed]
Original Breeder/Grower: Babybuckettt x 12 Alarm Fire
Terpene Profile: Unknown
Cherry Cannoli Fun Dip Cannabis Cultivar (Strain) Review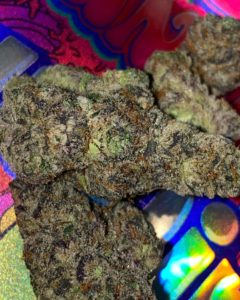 Powered By: @babybuckettt X @12alarmfire
Cultivated By: @12alarmfire X @babybuckettt
Class: Branded Exotic [SoCal]
Flavor Line: The Fun-Dip lineup
Smell | Taste:
As you crack open the seal of this, you'll find that this cherry candy, oaky flavor becomes apparent. It's deep, and has these purple notes that lingers on the cherry that you smell off of the snap of a nugget. Pearl that up into something nice, and you'll discover a surprise gas funk in the dry pull, a cut through that layered bakery sweetness you get off of the front end. In the first spark, the funk is a lot more apparent with a near White Cherry terp flavor.
The High:
As you partake in this, you'll find yourself in a state of calm. It's relaxing, mind buzzing, and smooth to the body. You will mostly feel the tensions in your back muscles release while your mind is active on the high, and together it creates a dope experience. Halfway through, that head buzz gets gradually heavy and starts to glaze your eyes over a bit. This is something that would pair well with a conversation, or even taking to a comedy show. It's a high that really gets you in depth with what's around you.
Dope's Thoughts:
This is some dope pack, with a nice constant hit to boot. It isn't as heavy in the strike as I'd like, compared to other Fun-Dip flavors, but the taste as each was pretty spot on and the terps in the hit had its distinctions. Clean smoke all the way through, with enough bite that anyone could toke away at it.
This gets a smooth 7/10 from me 💯
#hitthatbitforthegram #dailyreviews #stoned #terps #cannabisindustry #successfulstoners #instaweed #terpenes #cannabisphotography #smokeweeds #nftarts #stonernation #flowerphotos #societysucks #grow #fundip #cannabisphotographyuk #cannabisphotography📸 #cannabisreviews #cannabiscontent #exoticreviews #exoticreview #luxuryreview #12alarmfire #babybucket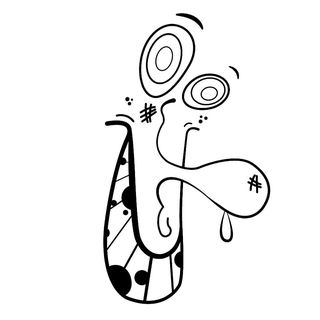 DOPE, THE REVIEWER!
Now Featured on The Highest Critic ⭐️
Young Mogul 👺 DMV ‼️
Culture Artist & Cannabis Reviewer. Creator of // #DOPAMINE 🧠