Strain Review: Blue Flame OG by Cannabiotix
@cbx_cannabiotix @cannabiotix
Blue Flame OG strain
Lineage/Genetics: Thicc Mint Cookies X Private Reserve OG
Original Breeder: Limited Trees Genetics
Grower: Cannabiotix
Terpene Profile: Unknown
Blue Flame OG Cannabis Cultivar (Strain) Review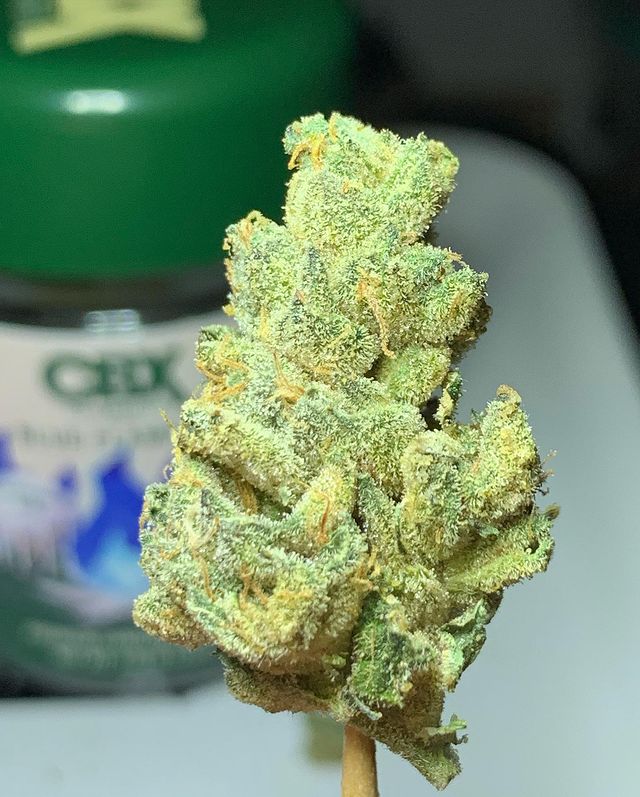 Thc: 30.17%
Cbd: 0.16%
Total cannabinoids: 31.34%
Terpenes: 3.03%
Couldn't find my Kush mountain, so happy to find this as I missed the last drop. This Sep 6th 2022 jar comes with 4 medium and 2 small nugs, light and dark green mixed with dark purple tips, long light brown pistil, calyxed out medium dense structure, easy to break apart and sticky AF, definitely trimmed by hand with love! Perfectly cured as the moisture level is always on point.
Aroma wise It has classic musky OG nose with tons of 🌲earthy🌶 ,2nd sniff reveal 🍋 🍊 🌸 &!lil mint, definitely a straight up OG kush!
The burn is slow and the smoke is very pleasant but pack a potent punch, nose translate very well to the smoke, earthy kushy and spicy. I can feel pressure in the lung and it offers a immediate head change that's happy and euphoric, spacey and stoney. I felt my eye got lazy entire while body start floating. Pain & anxiety relief is on point, heavy yet very focused high. I wake and baked a 0.4g bowl by water bong and the high lasted a good 2 1/2 hours for me.
Overall I like this strain! It has the classic OG nose and exotic look, Its kinda like wifi OG with white Walker OG structure and Kush mountain density. This cultivar is great for pain relief sleep aid and helps with anxiety. I recommend this strain for all OG Kush smokers, perfect for anytime during in day if you are high tolerance or nighttime usage.
#cbxlife😤 #allweknowisheat🤷🏻‍♂️ #eurphoric #creativity #painrelief #weedporn #420 #californiabag #socalcannbis #sgvweed #sgvcannabis #canabislife #blueflameog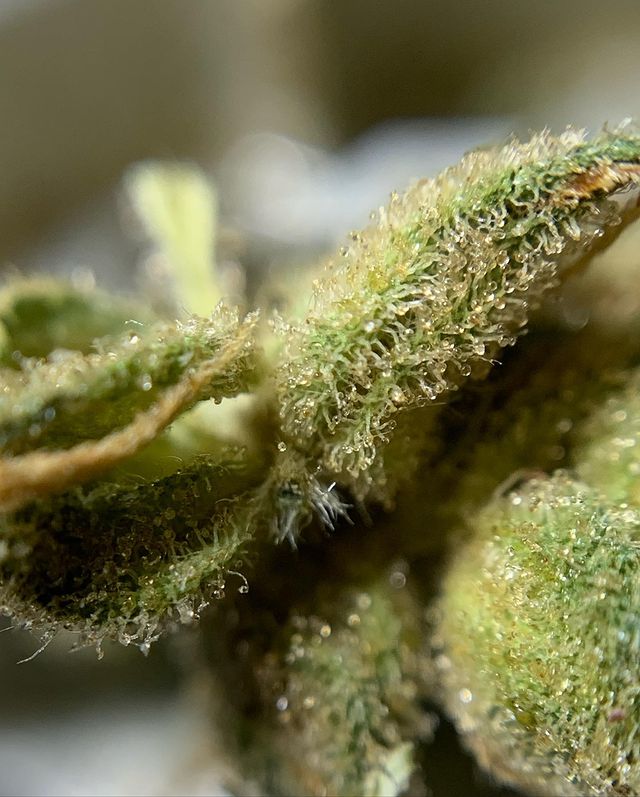 Advertisements