Strain Review: Candylandia from Esperanza Gardens
Candylandia
Hybrid
From @esperanzagardens
Candylandia Strain Review
Aroma: 9/10
Flavor: 8/10
Effect: 10/10
Overall: 9/10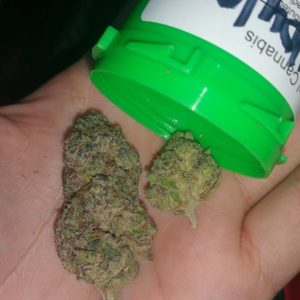 Smells like strawberry and creme creme saver hard candies, and it tastes like a cranberry oatmeal cookie because of the sweet, woody and earthy aftertaste.
This is a sativa leaning hybrid. Energizing psychedelic head space accompanied by physical relaxation and euphoria. Feels happy and giggly.
Good for mood improvement, pain relief, anxiety. Another one of my favorites after the blue cookies.
Check out more of my reviews @dcent_reviews on Instagram! (www.instagram.com/dcent_reviews)
Advertisements