Strain Review: Darth Revan from One Plant FL
This Darth Revan strain from @oneplant.fl is incredible!
Lineage/Genetics: Obama Kush x Dawgfather
Original Breeder: Alphakronik Genes
Grower: 3 Boys Farm
Dispensary: One Plant
Darth Revan Strain Review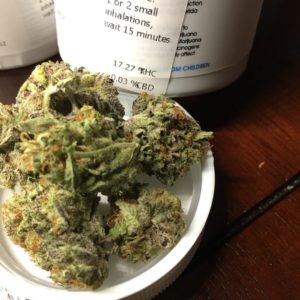 Such a unique, hashy, skunky, fruity, fuely terpene profile that makes it hard to pull your nose away from. 🤤
A heavily relaxing and uniquely euphoric medicinal effect that quickly takes effect upon exhale. Great for those last few hours before bedtime or to help in times of stress.
Absolutely amazing. 🙏🏼
THC: 17.27%
CBD: 0.03%
#indicadam #southflorida #cannabiscommunity #flmedicalmarijuana #floridamedicalmarijuana #legalcannabis #cannabis #strainreview #floridacannabiscommunity #flmmj #nugshot #medicalmarijuana #floridacannabiscoalition #floridacannabis #thc #mmjpatient #mmj #terps #terpenes #medicate #medicine #oneplant #indica #hybrid #darthrevan #flower
FL mmj patient
Cannabis advocate cataloging strains available to patients in beautiful Florida
Nothing for sale
18+ page only
Advertisements