Strain Review: Mochi Kush
Mochi Kush 🍡. This is one of our favorite strains for night time we've ever had.
Lineage/Genetics: Mochi x Unknown Kush
Original Breeder: Unknown
Mochi Kush Strain Review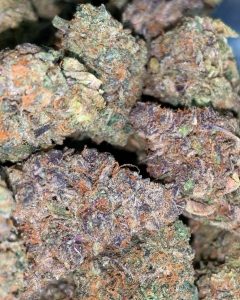 It has a very strong skunk smell but the flavor is like berry syrup. 🍓😍 Smoke is very smooth and after a few hits, you will feel your body go limp. Your muscles and any stress will wash away and you'll be floating on a cloud for several hours. ☁️
These buds are total grinder killers and are visibly stunning. All I can say is that I hope you try this strain out for yourself, you really won't regret it. If you like Cookie strains, you'll love this one!
____________________________________
#420 #smoke #420life #stoner #stoned #girlswhosmoke #weed #maryjane #gasgas #bowl #bong #marijuana #cannabis #weedstagram #topshelf #nugs #nugporn #nugshot #exotic #wedontsmokethesame #nug #shatter #bongrips #shatterday #strain #wax #strainoftheday #kief
Advertisements