Strain Review: Riesling from Reef Dispensary
Strain of the day: Riesling.
Lineage/Genetics: Flo White #7 x Grape Pie bx
Original Breeder: Cannarado Genetics
Grower: Tryke
Dispensary: Reef Dispensary
Riesling Strain Review
strong on the #indica for sure
@reefsocial @worldofreef #riesling
#stickyhaze #17k #strainoftheday #cannabisculture #cannabis #marijuanaculture #marijuana #reefdispensaries #lasvegas #weedstagram #weekend #weekendvibes #weed #highlife #hightimes #tokindaily #photography #flowers #nugshot #wedontsmokethesame #thc #thankful #weedporn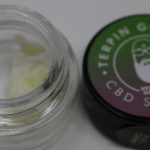 Here's a quick review of the Terpin Gorilla CBD Shatter that I got from CBD Oil Solutions. This CBD shatter is perfect for when you[…Read more]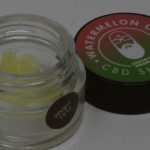 Here's a quick review of the Watermelon OG CBD Shatter that I got from CBD Oil Solutions. Have you ever really needed the calming effects[…Read more]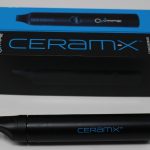 O2Vape's Ceram-X is a tried and true portable concentrate vaporizer with a ceramic coil. I've been a ceramic coil fan since they first started hitting[…Read more]
Stickeyhaze420 – Husband and father of 2. I fell in love with marijuana and its ability to make everyone and everything better. I give 100% honest opinions with my reviews so you as a consumer know what to expect when arriving to purchase. Much love 💚💛!!!