Strain Review: Styrofoam Cup by Team Elite Genetics
STYROFOAM CUP
Lineage/Genetics: Gmo X Sunset Sherbet
Breeder: Cannarado Genetics
Grower: Team Elite Genetics
Terpene Profile: Unknown
Styrofoam Cup Cannabis Cultivar (Strain) Review
@teamelitegenetics @reallycannarado
Intro- the other day I had the pleasure of meeting Steve Castillo, the President of Team Elite Genetics, who has you all know, is a straight legend with 26 cannabis cups! When he pulled out his personal bag, the terps that flew through the air almost knocked me out, right away from the first glance and first wiff, I knew something special was coming.. you guys know that feeling when your gonna get some of the best weed of your life? The big cheesing smile, adrenaline rush etc? Yeah this is that weed. And the banana taffy is even better!! which I'll review next, I used a lot of characters here, but let's dig in!
Aroma: 95.5/100
Loud! Stanky skunky funky musky dirty dishwater terps, major funk, major musk, with a sweet thick cream behind it. Breaking the nugs reveals a heavy BURNT skunk layer, burnt ice cream, burnt gassy pine sherbet. Pungently burnt. Herbal front floral back.
Appeal: 97/100
Truly exotic looking, leafy but chunky layered organic structure, Causing cleanest burn, & Also keeping the aftergrind super clean!! Although leafy organic, a perfect finish to the product holds it properly nugged & dense! Mostly greens & 'roasted' in purples, AMBER 'CLUSTER CHROMES' COAT the nug, giving greasy silver streaking appearances! Dark orange pistils have incredible length and stature! Super sticky, while maintaining the 'frozen crisp' finish. The Trichomes are PERFECTION!
Burn 92/100 Taste 95/100
Clean pleasant burn, white ash, with some grey, and rare pepper. Had some drip to it. Taste were actually more floral sweet ice cream gassy burnt sherbet then I expected, with the herbal spice & musky funk terps coming secondary.
Effect 95/100 potency 95/100
Very heavy relaxing, body buzz strong af, gravitational chest pull. Eyes drop, headband feeling, major downer headchange, almost sleepy, but with light creativity, & thought-flow. Effects hit in 4-5 puffs, finishing the cone had me ripped for 3 hours, & a sleepy light buzz for rest of the day! Straight chronic!
Overall: 95.5/100
TERPS 4 DAYS, GNARLY APPEAL, & Str8 CHRONIC
Nothing for sale
#calibudreviews #teamelitegenetics #styrofoamcup
Styrofoam Cup Batch 3 Review
Styrofoam cup (batch review 3)
@teamelitegenetics
Gmo X S.S.
Freshies @urbn_leaf & @shopharborside
NOTHING IS FOR SALE!
This is a super dialed in rd batch of styrofoam cup that I'm luckily to be holding down for work, I'm very blessed to be able to work with the brand I was claiming to be the best way before they ever brought me on. Again this my prediction for @hightimesmagazine socal best indica. Many of you seem to agree.
Aroma 97/100
LOUD AF Earthy, sweet, cookie Carmel coffee hazelnut CREAM, light 'sour power' earthy sweet swamp water musk. Light mix of herbal spice Gmo garlick onion chemD neroli musk, with a healthy dose of creamy ice cream sherbet with pine heavy diesel. Breaking nugs reveals the freezer burn skunk pungent 'purple' sherbet 'gelato' berry vanilla ice cream layer, sweet gassy and creamy. Delicious.
Appeal 98.5/100
Gnarly colas, gmo long streching spears with sunset sherbet chunkiness. Roasted toasted burnt appearance, dark purples, ambers, dark reds, give classic autumn colors, silver streaking from insanely greasy resinous trichome heads, mass cluster coverage, bring the salted look to A new level. Open organic calyxed out structure. Long burnt orange pistils wildly escape the nugs calyx's. Calyxed out but very dense leafy layers. Insanely sticky, sappy, & moist but the outside cure is 'frozen' crisp with a perfect dry. Exotic AF
Burn 93.5/100 taste 96/100
Pure white Inner ash, mostly white salt and pepper outers, clear-resinous, oil drip fluctuates. Heavy on the gelato berry vanilla cream, sherbet gas, pine diesel, pungent freezer burnt skunky fruity cream, & lesser on the gmo funk, sour power earthy swampy musk. Cookie coffee herbals.
Effect 96/100 potency 96/100
Heavy headband, eyes red and low, cloudy hazy heavy bake. Heavy weighted Body buzz has Light uplift & euphoria rush. Followed by couch lock & Eventually Sleep. 3hour buzz. Great meds. Calming, pain, sleep etc.
Overall 96.75/100
My favorite indica of 2022 by a long shot, highly exotic, stanky, powerful, & with a clean burn!
Not for sale! Photography and Reviews Only!
#calibudreviews #teamelitegenetics #styrofoamcup #urbnleaf #harborsidedispensary #cannabiscup2022
Styrofoam Cup Batch 4 Review
Styrofoam cup @teamelitegenetics
New batch review no.4
New stricter scoring in effect still
Today I'm breaking down my 4th 'new batch review' in the styrofoam cup saga. It just won the @hightimesmagazine cannabis cup yesterday with 2nd place best indica I can't think of a better time to review and sesh this new batch of styro Than right after it won. Let's dive in.
Aroma: A
This batch is leaning more to the Gmo funk on the outer nose than before, it's has the 'sour power' swamp water musk, with classic garlic onion musky funk underneath. The sherbet layer is present but reveals heavily in the first break of a nug, releasing the skunky freezer burn pungent lemon gas but with the fruity sherbet cream backing. a classic cookie coffee layer hides lesser tones of pine, herbals and spices. The sherbet on this batch is hidden inside but perfectly balanced with the funk.
Appeal: A++
Organic soil grown and jar cured resulting in calyxed out nugs with the proper kind density. This batch is running a Heavier purple, with hints of green shadings and highlights, mass trichome saturation, and greasy resinous silver streaking on the purps and reddish brown tints/ shadings from the greasy amber clustered trichomes with long wavy stalks and big wet heads, causing a salted clustered coverage with long red pistils escaping layered calyx tips. this batch is the stickiest yet, the cure and balances are great, 'frozen' crisp finish while remaining soft & moist on the inners. Frostier, greasier, and stickier than before.
Burn B+/A- Taste A-
White inner ash, with salt & pepper outers. A decent sized oil terp ring was surrounded by a mid size clear resinous area. The dry pull & taste leaned to the fruity sherbet ice cream pungent freezer burn gas side & the GMO garlick onion musk & swamp water terps w/ heavy cookie & herbals was underneath.
Effect A+ Potency A
strong sedative, but with a euphoric potency rush that can keep you up. Eyes lowered, w/ a cloudy headband buzz, & couchlocked. 3hour effects, Finishing the cone was challenging.
Overall: A
Stronger effects with better appeal this round. Smell was more gmo, taste was more sherbet. My fav strain of 2022.
Nothing is for sale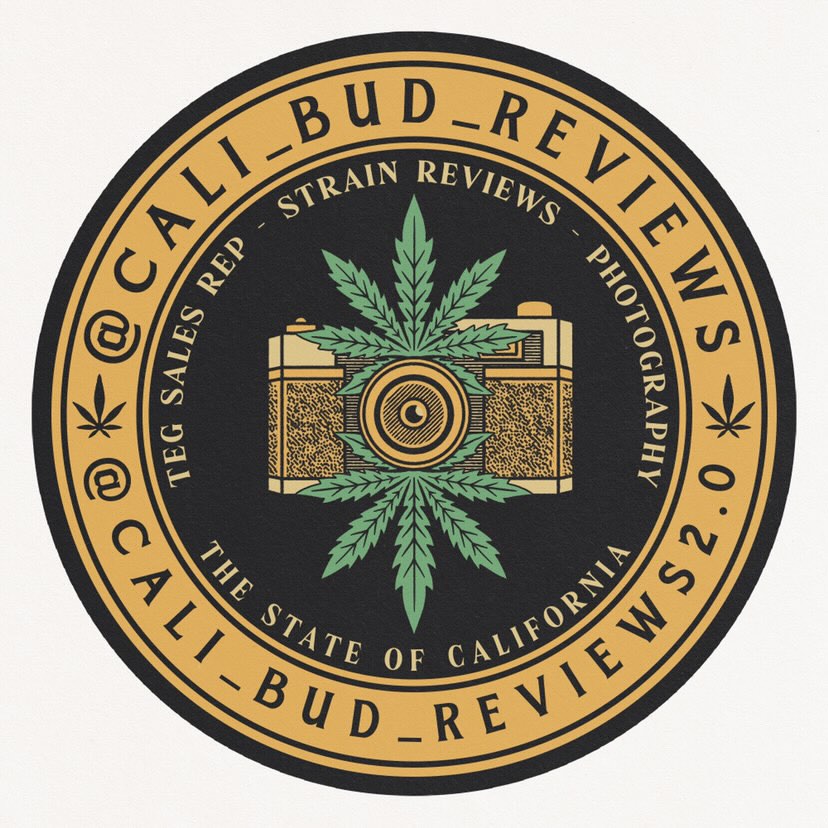 Advertisements