Strain Review: Rotten Manzana by The N3rdboyz
Rotten Manzana 8th by The N3rdboyz.
Lineage/Genetics: Apple Fritter x Zkittlez
Original Breeder: The N3rdboyz
Grower: The N3rdboyz
Terpene Profile: Unknown
Rotten Manzana Cannabis Cultivar (Strain) Review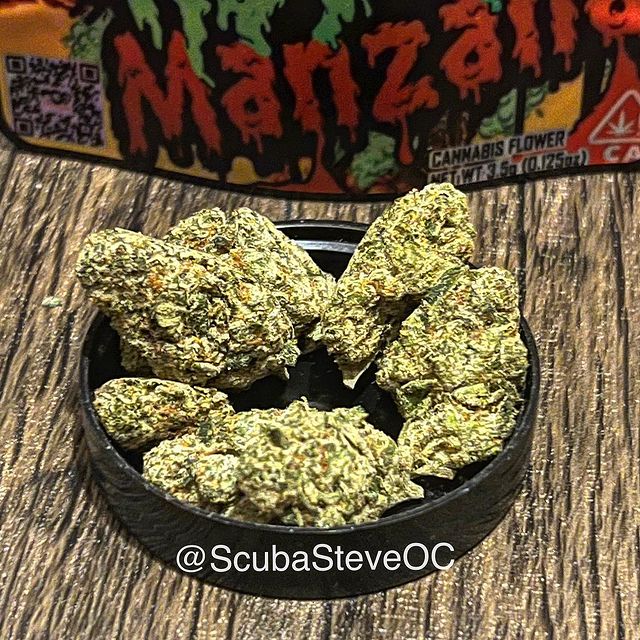 Dont't let the name fool you. N3rdboyz did a great job with this strain. It is a cross of Apple Fritter X Zkittlez. The buds are a beautiful forest green and spicy aromas like cinnamon with a citrus twist of orange. As you inhale, you will get a pungent hit of earthy overtones accompanied by a sweet pastry like flavor finish. I am definitely in love with this strain and everything is on point. If your not familiar with the N3rdboyz, you definitely gotta check them out.
@n3rdboyz_official
@n3rdboyz_meezz
@n3rdboyz_apparel
@n3rdboyz_souf
@n3rdboyz_b
@n3rdboyz_runner
#n3rdboyz #n3rdboyz_official #420 #scubasteve #rottenmanzana #high #zkittlez #applefritter #scubasquad #cannabisconnoisseur #cannabislife #cannabisinfluencer #productreview #cannabisreviews #weedreviews #cannabisphotography #weedpics #weedphotography #cannabispics #cannabissociety #cannabisculture #cannabisfamily #weedfamily #710 #420family #weedstagram #highlife #weedcommunity #weedsociety #cannabiscommunity
Advertisements