Strain Review: Sour Melon Bubbagum by Official Gooniez
Sour Melon Bubbagum by @thebubbagumco and @officialgooniez
Lineage/Genetics: Unknown
Original Breeder: The Bubbagum Co.
Grower: Official Gooniez
Terpene Profile: Unknown
Sour Melon Bubbagum Cannabis Cultivar (Strain) Review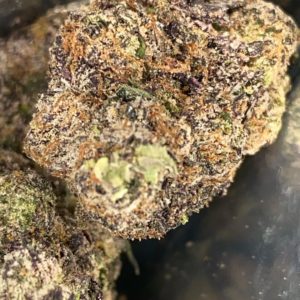 This stuff's definitely a looker. Nice purple frost nugs. On the nose you get a sweet and light tart melon nose. Nice terps on this one, tastes like a light sour melon gum. Heavy hitter. If your looking to chill out and forget the day (or nights) worries, try this shit.
Hope i come across some more heat from @thebubbagumco soon.
#officialgooniez #thebubbagumco #sourmelonbubbagum