Strain Review: Tropicanna Punch by Oni Seed Co.
STRAIN REVIEW! 🔥
——————————————-
Tropicanna Punch 🍇🍍🥊 •
Lineage/Genetics: Tropicanna Cookies x Purple Punch
Original Breeder: Oni Seed Co.
Tropicanna Punch Strain Review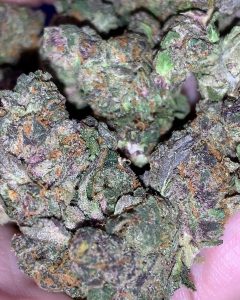 MOUTH WATERING! The name completely embodies the soul of this strain! The colors in this remind me of a tropical bird! 🦜 So many hues of purple first catch your eye, then you notice the greens, and bright orange sections!
The smell is super sweet, like sugary Coolaid mixed with skunk! This strain made us very focused and full of energy! After smoking a few bowls of this, we chased Ember around the house for a solid hour and a half rough housing with her! 🐶😂
——————————————-
#420 #stonerbabe #420girls #stoner #stoned #girlswhosmoke #stonedgirls #stonercouple #stonergirl #stonergirls #bong #marijuana #cannabis #weedstagram #topshelf #nugs #nugporn #nugshot #exotic #wedontsmokethesame #nug #weedgirls #bongrips #shatterday #strain #ganjagoddess #strainoftheday #ganjagirls
Advertisements