Dab Review: Fried Bananas Rosin by West Coast Alchemy
Fried Bananas
Lineage/Genetics: Unknown
Original Breeder: Unknown
Grower: Unknown
Processor: West Coast Alchemy
Fried Bananas Dab Review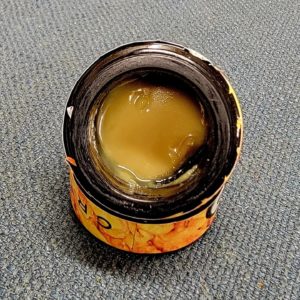 This is going to be a 2 part series of Banana strains from WCA. If your not familiar with West Coast Alchemy – they are a very popular BM brand from California that has taken a big foot hold on social media. Their Rosin is generally considered to be top tier and has exotic terpene strain profiles. The cost for WCA across the country range from $150 – $400 for a 2 gram jar!
Like I mentioned above, this is a Banana series. This jar in particular is a Fried Bananas collab with CRTFD. I don't have any strain information or genetics behind this stuff or really any information about CRTFD. If you have any information please share below! Its notoriously hard to track down WCA information. Much of the online research brings up Banana or Banana OG which this is neither. I always find Banana strains to smell complex – Sometimes is very subtle and other times is VERY LOUD but always deep smells.
Fried bananas lands right in the middle of that spectrum with a fruit forward smell but ends like a desertish finish. Straight up delicious smell that had me smelling over and over. I much prefer this scent over the next jar I review in this banana series. The Proxy makes this stuff extra smooth with little to no cough. Taste is…funky hash bananas lol its pretty spot on I would say. This would be a good night cap dab before bed.
Gotta give this jar of Fried Bananas a 7.5. I liked this alot (more than Banana Stand). Very good flavors and smells but will probs pass on it next time unless I can get a deal on it.
#dabs #rosin #review #cannabis #hashrosin #friedbanana #rosin #WCA #westcoastalchemy #Solventless #extract #solventlessconcentrates #concentrates #rareairrosin #puffco #proxy #puffcoproxy #NCdabs #ncrosin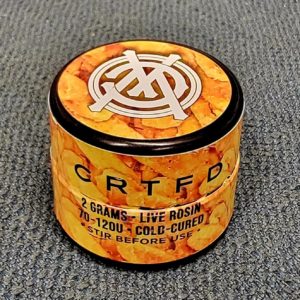 🧊💧#️⃣ ❤️
Stash - Opinions - Logbook
Learning along the way
Instagram: https://www.instagram.com/nc_rosin_reviews/
Advertisements