Inaugural Mendocino Craft Farmers' Auction raises $20,000 for Redwood Community Services
The Mendocino Craft Farmers' Auction raised around $20,000 for Redwood Community Services (RCS) at their inaugural event. Tucked away in the seemingly endless brambles and madrones of Northern California, the Mendocino Craft Farmers' Auction was held on the night of July 16th in Philo, CA. Event organizer, Nikki Lastreto told The Highest Critic:
"The event was a huge success, we raised lots of $ for a good cause while raising consciousness about sungrown organic cannabis from the Emerald Triangle at the same time. A win-win and we will do it again next year!"
Philo is located right in the heart of Anderson Valley. On the drive there, we even passed an apple orchard responsible for saving the Sierra Beauty apple from extinction. Suffice to say, craft farmers of every sort call this part of the state home.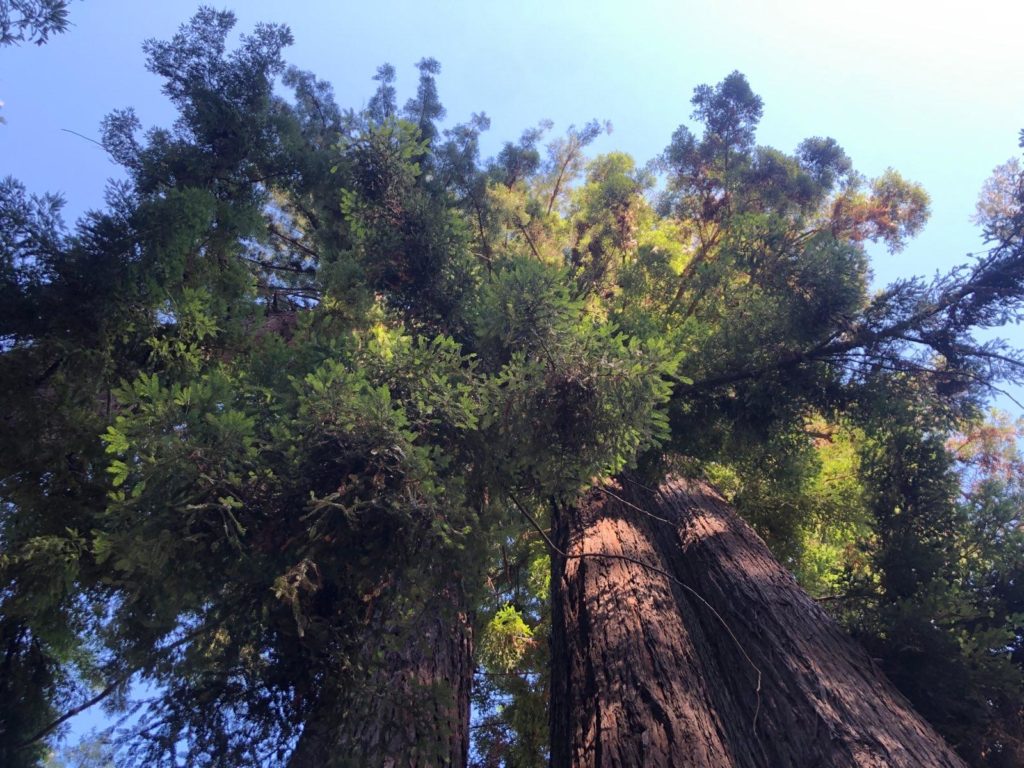 An experience at the Mendocino Craft Farmers' Auction
Entering the event, we received a paddle (a printed cardstock) with our bidder number: 400. I thought to myself that this means someone is going to be lucky bidder number 420. The Craft Farmers' Auction was split into two halves, the silent auction and the live auction.
Shhh, it's a silent auction
Auction items were either physically displayed or described thoroughly on the tables.
The auctioned items featured everything from a handcrafted leather hot sauce holster donated by Homegirl Moccasins to a live no waitlist Proto Pipe to farm visits, special meals, and tours with award winning cannabis farms. For the silent auction, you had to write in your bids, like so.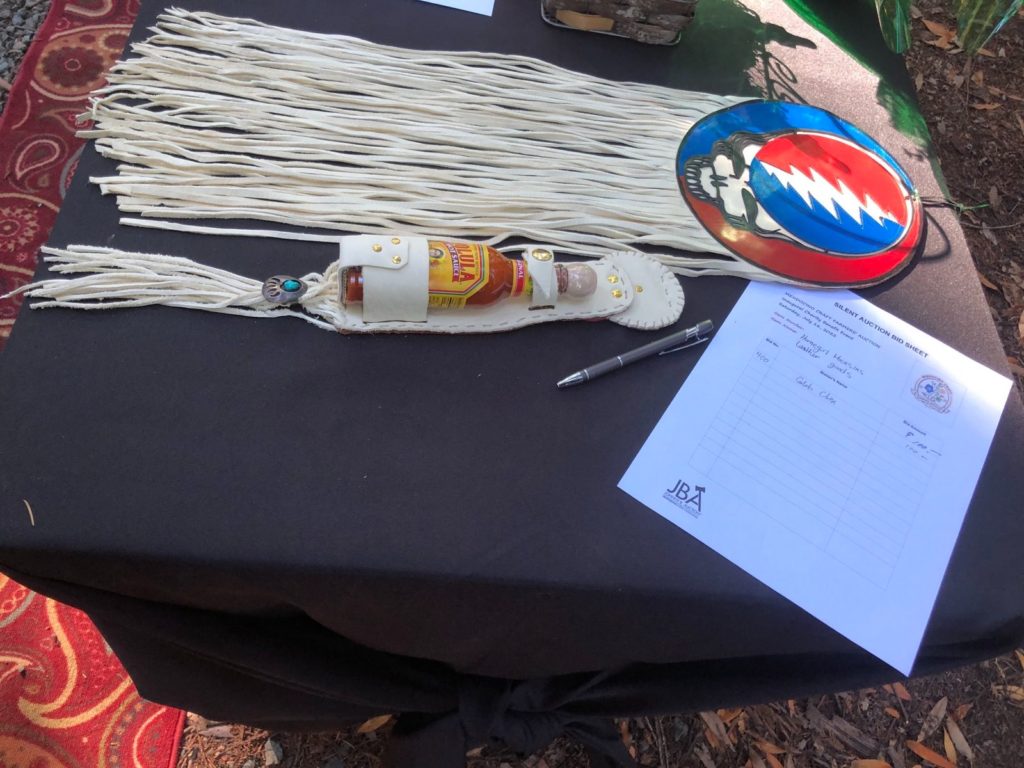 Between 5PM and 7PM, the craft farmers in attendance gathered around the tables mingling with attendees and answering any questions about the offerings all over tasty appetizers.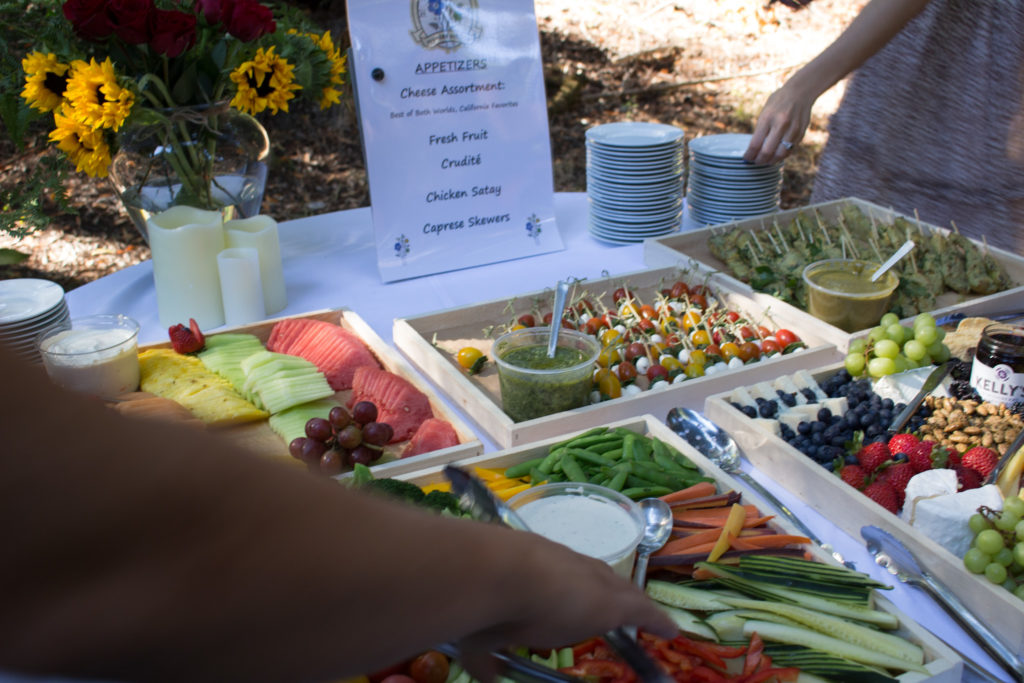 I could tell that most everybody knew each other already – and there was a sense of camaraderie tangible in the air both from a common history but more importantly from a shared sense of purpose. After all, this was a charity event to raise funds for Redwood Community Services. RCS is a local organization that endeavors to empower the local community for long-term success. Sarah Livingston, the Director of Crisis Response at RCS emphasized during remarks over dessert that the money raised through the auction would be set aside for the budget of their most impactful, time sensitive activities. Stuff like getting a community member a ride to an important Doctor's appointment hours away.
Pre-rolled pre-game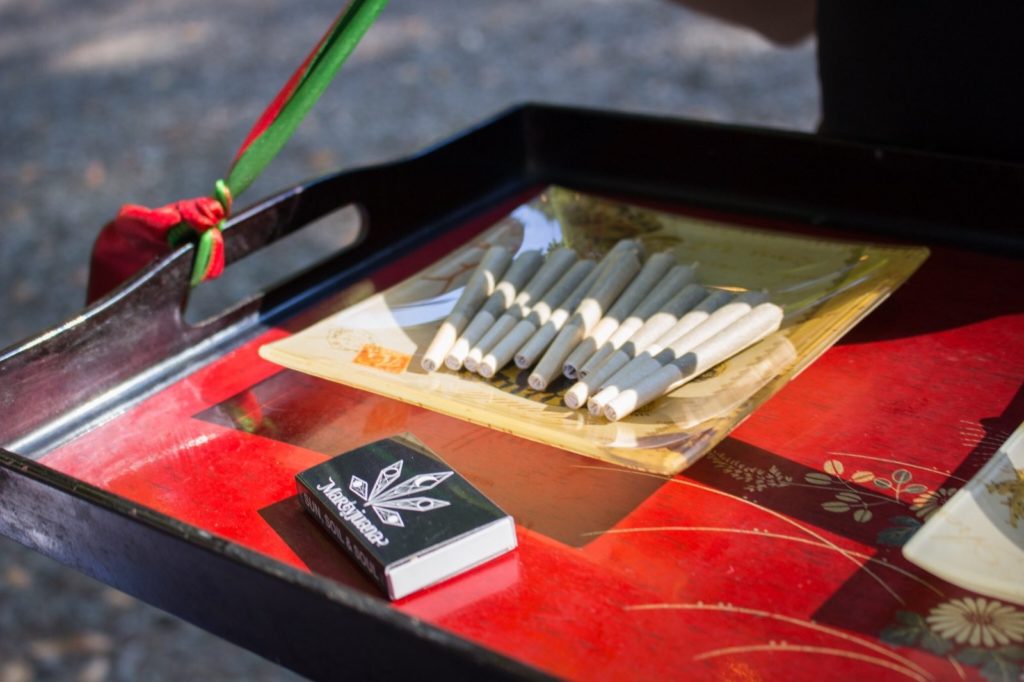 Pre-rolls from several of the farms in attendance were being handed out by a bitchy hippie – the bitchy hippie, actually – a Ganjier in training that is interning on the Swami Select farm this summer. During the silent auction and beginning of the event, only Sativa dominant cultivars were available. Near the end of the silent auction, some more hybridized cultivars made their appearance and at the end of the night, more relaxing cultivars were presented.
Winner winner chicken dinner
At 7PM, the silent auction sheets were gathered and guests were asked to please be seated. Right before dinner, there were shots of Heavy Hitter's HVY Grand Tincture – a perfect complement to the delicious food.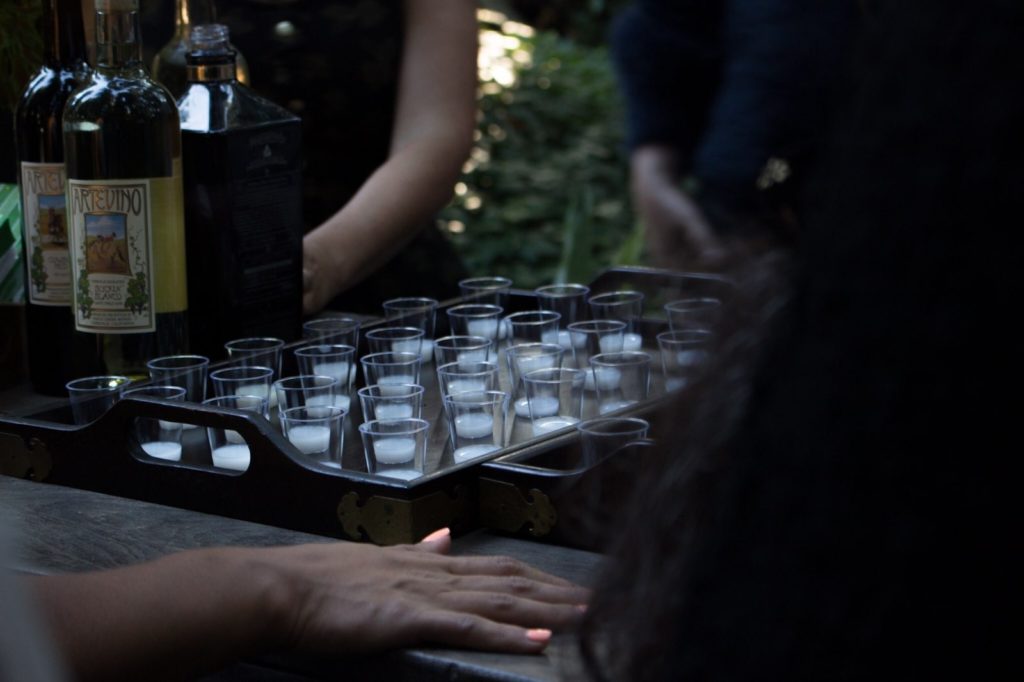 Over dinner, many stories were shared. Without getting into specifics on identity – One craft farmer likened cannabis events like this as a place for farmers to meet and vent steam. Another regaled a story of their most recent run in with the law. They were pulled over going twenty over the speed limit (on the 20) shortly after crossing into Mendocino County in the wee hours of the morning. The farmer told the officer that he had recently won a gold medal at the California State Fair – for cannabis – and was coming home from a full day at the fairgrounds. No ticket.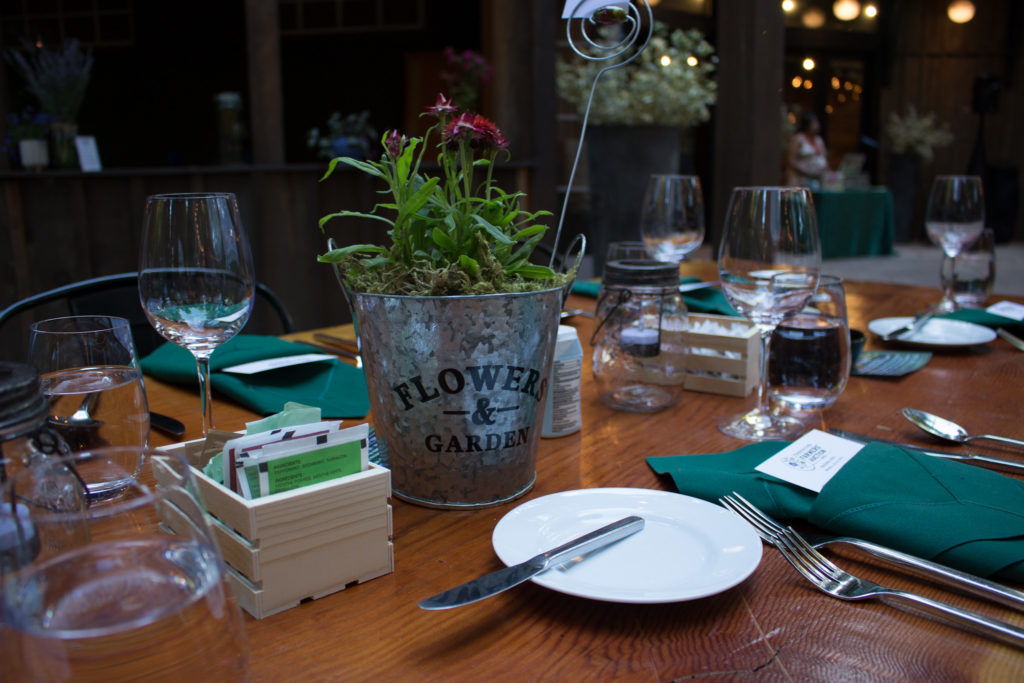 A very lively live auction
After dinner, the live auction commenced. I'm not going to repeat exactly which items sold for what. Rest assured that all the typical shenanigans of a good auction happened – but with some smoke in the air. I saw multiple people bid against themselves. I even saw a $100 donation per bid auction for the first time. Seems like a brilliant way to round out a live auction for charity. Oh yeah, lucky number bidder 420 sure made a splash.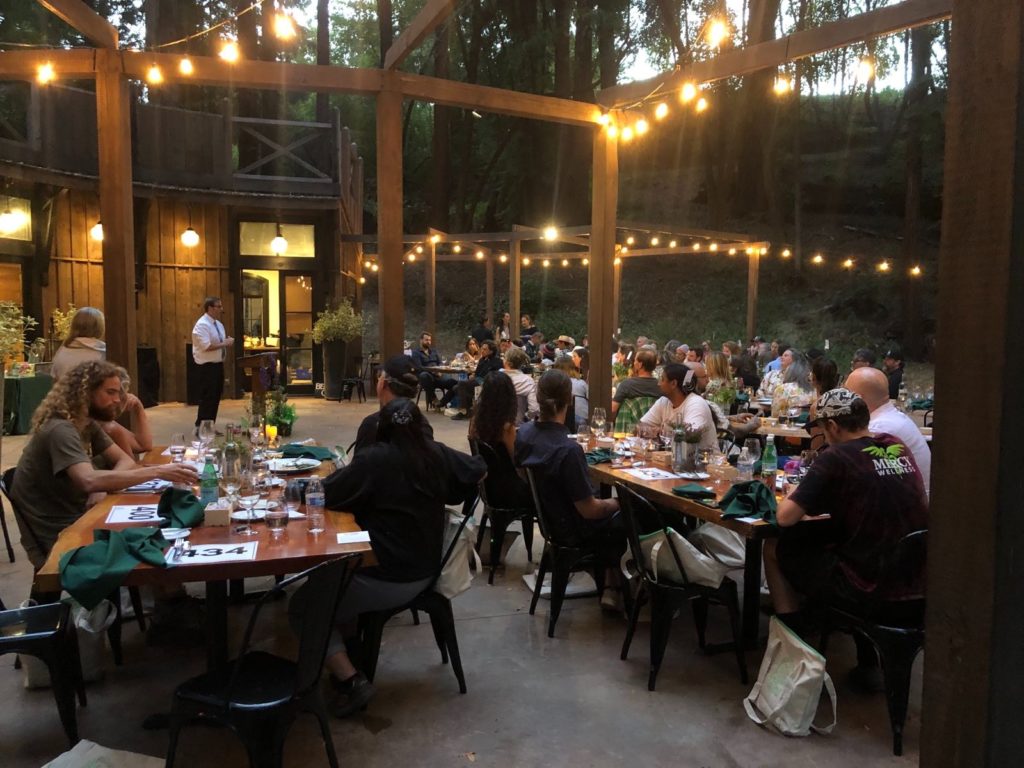 A Mo Magical night
The night ended with a dance party to the sounds provided by DJ Mo Magic – herself a craft cannabis grower from the region. People danced and continued enjoying themselves well into the night.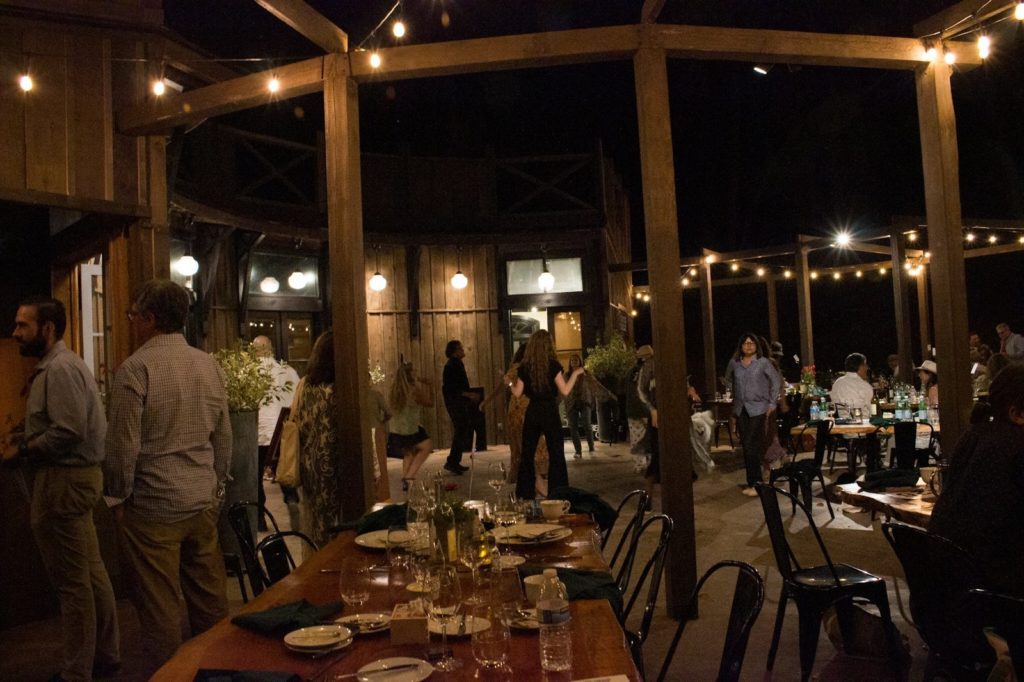 All in all, the cannabis community was resoundingly successful in celebrating sungrown cannabis and craft cannabis growers all while raising $20,000 for Redwood Community Services. Thank you so much to Nikki Lastreto and Swami Chaitanya for letting The Highest Critic cover this event. For more information about the motivations behind the event, please read Nikki Lastreto's feature for Cannabis Now: Mendocino Craft Farmers Auction Celebrates Cannabis & Community.
See y'all there next year.
Advertisements