The following businesses feature products curated by Certified Ganjiers or are (at least partially) owned by Certified Ganjiers. Looking for the full list of Certified Ganjiers? Head to The Ganjier's official website for the official list of Ganjier Graduates.
Certified Ganjiers: please reach out to have your business listed.
Ganjier students: glhf.
Certified Ganjier Business Directory
Fiddler's Green Wellness
Fiddler's Green is one of the oldest names in the CBD industry. Cam n' Jody, CG are stars in The Highest Critic's book :).
As seen in: Fiddler's Green opens direct to consumer hemp sales on fgwellness.com
Get CBD and hemp shipped to your door by Fiddler's Green at www.fgwellness.com
Hemp Remedies OG
As sayeth The Highest Critic: "Look higher."
Hemp Remedies Original Grower (OG) offers a wide variety of hemp products including but not limited to CBD & Delta-8 vapes, gummies, tinctures, topicals, and much more! Browse their unique selection which includes hemp derived cannabinoid products and over 20 different hemp strains.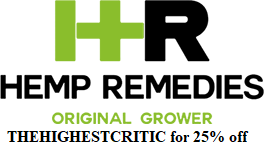 Use discount code 'Thehighestcritic' for 25% off at www.hempremediesog.com
Justin Hoegenauer, CG
I'm a Certified Ganjier who is passionate about craft and legacy cannabis farms in Humboldt and Mendocino counties. My plant knowledge and expertise cover a range of disciplines such as history, botany, genetics, service, and cultivation while my work history demonstrates technical skills and leadership prowess.
I'm looking for impactful opportunities in Humboldt or Mendocino that will give me energy. Quality assessment is the aspect I'm most drawn to, so maintaining those skills is very important to me. Ideally I'd like to be in a role where I can interact with farmers, budtenders, and consumers, like an on-staff Ganjier at a lounge or maybe for a distributor. Being able to check quality at various stages from farm to retail shelf is huge, but at the end of the day caring about the people I work with is the biggest priority.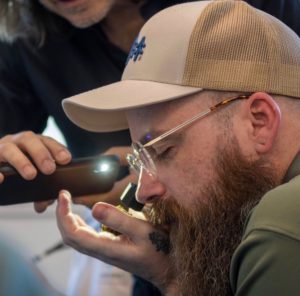 Please reach out to Justin with relevant opportunities.
Meristem Cannabis Consulting
Matthew Jerome is the Founder and Chief Consultant at Meristem Cannabis Consulting and is Canada's first fully certified Ganjier. Matt has over 15 years experience in the cannabis field and began his journey in early 2007 as a medicinal patient+designated grower as well as advocate. In 2011 he branched out and began his career as an educator and medicinal/craft consultant in the legacy market until pre-legalization, during which he worked as a policy advisor and patient care coordinator within the industry.
During this time however, Matt noticed some serious gaps in the narrative and found himself thoroughly disappointed at the lack of attention being dedicated to the medical cannabis community on the road to legalization and decided to do something about it. In 2019 Matt founded Meristem Cannabis Consulting with a dedicated goal in mind to represent the medicinal community the way they deserved to be, and to make sure that those who were unable to fights for themselves were never left out of the conversation.
Matt has also been a vocal cannabis advocate for over a decade and has been featured as a key-note speaker at several cannabis events and competitions. Matt is also a professional cannabis judge and has judged a number of competitions worldwide. He offers one-of-a-kind systematic cannabis assessments to growers and breeders of all types, with a goal to educate and advise companies and individuals within the industry on the importance of quality within the supply chain. as well as provide confidence when it comes to quality related decisions.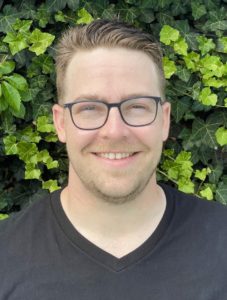 Check Matt and Meristem Cannabis Consulting out!
Website: www.meristemcannabis.com
Instagram: @Ganjier.matt + @meristemcannabis
LinkedIn – https://www.linkedin.com/in/matthew-jerome-15893277/
Miss Kanjie, CG
"Hi, my name is Nicky, I am a Chef and a Certified Ganjier*

As a Natural Chef trained in holistic nutrition, I utilize nutrient dense foods, herbs, adaptogens, and spices to deliver optimal nutrition with recipes designed to heal, balance, satisfy, and satiate.

My culinary approach emphasizes the healing effects of food by using ingredients that are seasonal, local, unrefined, organic or without genetic modification.

As a Certified Ganjier* I have learned to tap into the healing powers of cannabinoids and terpenes without psycho-active side effects, while still receiving the optimal benefits and healing powers of cannabis.

I have combined my love and knowledge of food, nutrition, and cannabis to deliver foods that enhance our health, well-being, and our physical and spiritual connection to nature." – Miss Kanjie, CG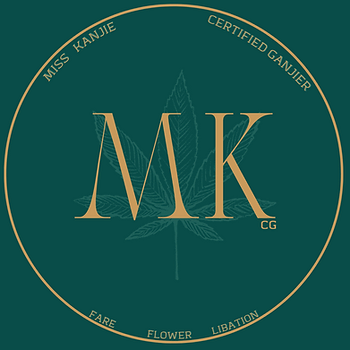 Website: misskanjie.com
As seen in: https://thehighestcritic.com/events/terpene-supper-club-sf-announced-for-april-27th-2023/
Morgan Seaman, CG
A Southern California native, Morgan has lived in the Midwest since 1994 with 20 of those years being in Kansas. His professional work began with mentoring and teaching life-skills to juvenile males in the justice system as well as supervising and creating program plans for reintegration. A long-time advocate for cannabis and other plant medicines, Morgan's curiosity and pursuit of respectable knowledge resources led him apply to Green Flower's Ganjier program. After being accepted and subsequently graduating from the program, Morgan worked alongside a fellow Ganjier on a family farm (Sunnabis) in Southern Humboldt County, California for two weeks. The lessons and connections which were cultivated on the farm have yielded their weight in gold, and will serve the broader cannabis community for the forseeable future.

His focus is advocating for craft farmers, quality cannabis, social and criminal justice reform, and dissemination of education among the public and industry professionals. He lives in Lawrence with his wife Pilar and three young sons. He is a budtender with BesaMe Wellness in Kansas City, Missouri.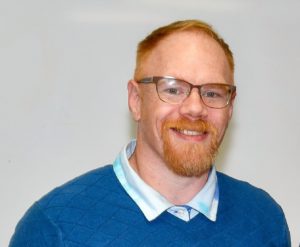 Contact: missouri_ganjier, kansas_ganjier
As seen in: https://thehighestcritic.com/interviews/missouri-ganjier-morgan-seaman-shares-his-cannabis-story/
Nursegrown Organics
Vermont's first Clean Green Certified Hemp Company features organically grown, handcrafted and processed hemp products. They offer tinctures, balms, massage oils, capsules, and more.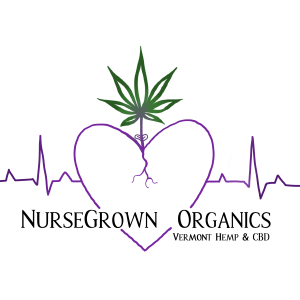 Use discount code 'Thehighestcritic' for $5 off at www.nursegrownorganics.com and try the only nurseandganjiergrown cannabis in the WORLD.
Smoking Grizzly
Whether you're looking for a chillum (or chilam), a kiseru, a dab tool, or something else – Smoking Grizzly has the right novelty gift for you.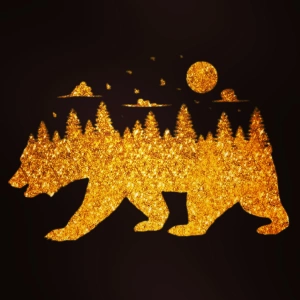 Use discount code 'critic' for 5% off at www.smokinggrizzly.com
The Highest Critic (Caleb Chen, CG)
Caleb Chen has a loupe and is willing to travel.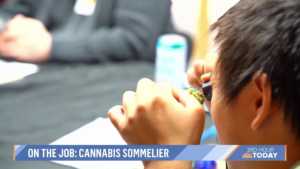 Website: www.thehighestcritic.com
As seen in: https://thehighestcritic.com/as-seen-in/
The Smoking Table
Your Humboldt County source for "Ganjier Curated Menus and Private Event Services."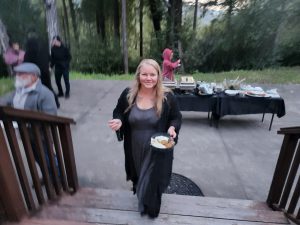 As Seen In: https://thehighestcritic.com/blog/check-out-the-smoking-table-at-the-emerald-triangle-revealed-tour/
Instagram: The Smoking Table
Advertisements