What are cannabis diamonds?
You may or may not have seen these THC behemoths before, and a first glance, you might even think they resemble a crack rock! But never fear, tis still our old friend, cannabis.
What are cannabis diamonds? What about THCA diamonds? CBDA diamonds?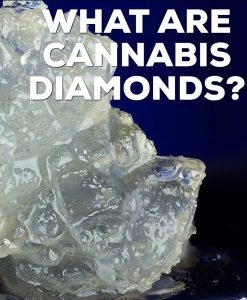 Diamonds are a super concentrated crystalline form of THCA (see our other post to read about this) and in some cases CBDA. They typically contain a THC range from 70-90%. Because of their sheer potency, experienced users reccomend starting off as using diamonds as a type of mixture, adding them to less potent cannabis buds in your bowl. You can, however, dab these straight, for our more experienced #dabstars
Have you ever tried cannabis Diamonds? Comment your experience below!
#themoreyouknow
#cannabiscommunity
Photo cred 📷 @kushector .
.
.
.
.
#420science #420 #hightimes420 #420world #weedporn #cannabiscommunity #weed #pot #learn #science #weedstagram #weedstagram420 #cannasseur #highlife #highsociety #onelove #dabs #cbd #herballife #cbdlife #highlife #420society #bud #concentrates #share
Alejandro Perez is the owner of CannaQuestions, an educational community for cannabis consumers. Find his page on Instagram @cannaquestions, or visit the official website cannaquestionsofficial.com!
Advertisements