The riskiest bet in Las Vegas: A 99 cent shrimp cocktail in the middle of the desert
Despite what you may have read on TripAdvisor or HuffPo, you don't need a time machine to eat a 99 cent shrimp cocktail on historic Fremont Street in Las Vegas. Far off the swanky strip in Las Vegas, up into downtown – there exists a culinary peculiarity that is worth wandering off the beaten path for. A shrimp cocktail for $0.99 is still served by Lanai Express which is located in Fremont Casino. Seafood in the middle of the desert, doesn't the Bible advise against that?
To understand why a casino food court Chinese takeout food joint serves a shrimp cocktail, we need to go back into Vegas history to a time before "The Strip." The first main street of debauchery in Las Vegas was actually Fremont St. in downtown Las Vegas. Fremont St was host to casinos such as the Four Queens, Golden Nugget, and the Golden Gate – which famously served the Best Shrimp Cocktail in Las Vegas for only $0.99 cents. The item was added to the menu in 1959 and has been ordered over 30 million times before its price was raised in 2008 to $1.99 with the $0.99 price available for players club card holders. Sometime in the years since 2008, the $0.99 price disappeared altogether.
RIP the original 99 cent shrimp cocktail.
Funny tidbit: This piece of history is still being imitated at The Haute Doggery at the Linq on The Strip and also at 7th and Carson downtown – but you need to pay for an entree to be able to order it as an add-on. That is… decidedly not in the spirit of the original 99 cent shrimp cocktail.
Long live the new 99 cent shrimp cocktail from Lanai Express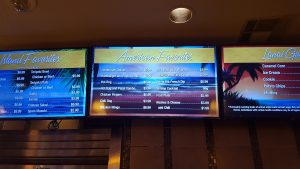 To find the only $0.99 deal still existent, you'll have to go to a tiny Asian-American place called Lanai Express in Fremont Casino across the street from the Golden Gate. Lanai Express is small and unassuming, and the cocktails are advertised on a sign and sit in the chilled section next to drinks and other pre-packaged desserts/appetizers.
If you're expecting a review on how it tastes, let me ask you… What do you think it tastes like? It's thawed frozen baby shrimp "swimming" in the most typical cocktail sauce you can imagine – in the middle of the desert. It tastes delicious and the riskiness of it makes it taste even better. This is a taste you can't recreate at home, which arguably is the only thing you should be spending money on at restaurants anyways. Would do again.
Do you think eating a dollar worth of shrimp in the middle of the desert is a good idea? For a buck, you can test lady luck. For 99 cents (plus tax), you can have the riskiest bet in Las Vegas aka The Real Fremont Street Experience: The 99 cent shrimp cocktail at Lanai Express in the Fremont Casino.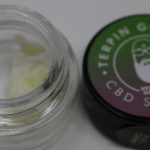 Here's a quick review of the Terpin Gorilla CBD Shatter that I got from CBD Oil Solutions. This CBD shatter is perfect for when you[…Read more]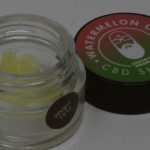 Here's a quick review of the Watermelon OG CBD Shatter that I got from CBD Oil Solutions. Have you ever really needed the calming effects[…Read more]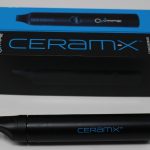 O2Vape's Ceram-X is a tried and true portable concentrate vaporizer with a ceramic coil. I've been a ceramic coil fan since they first started hitting[…Read more]
Aspiring trailblazer. As seen on MERRY JANE, LV Cannabis Reviews, Slyng, and The Stoned Gamer.