Kudzu – the Game Boy game about the invasive vine – raises $46k on Kickstarter
A Brand New Non-linear Adventure for Game Boy and Nintendo Switch
Pittsburgh, PA –June 26, 2023– Thanks to the support of 866 backers, independent development studio Mega Cat Studios exceeded their initial goal of $15k and raised $46k to fully fund the production of Kudzu on Kickstarter. The game will finally be released on Game Boy and Nintendo Switch.
Kudzu is an adventure game that draws inspiration from a real-life encounter with nature. The game follows Max, an apprentice gardener, on an extraordinary journey through diverse landscapes overrun by Kudzu, a globally invasive plant species.
Max's mentor, Zoen disappears in a Kudzu field, leading Max to embark on a challenging journey through thick vegetation, encountering dangerous creatures, traps, and puzzles along the way.
Along the way, Max encounters eccentric characters who offer assistance and valuable clues to aid in their quest. As the game progresses, the plot unfolds, revealing new layers of mystery and intrigue within the garden.
Kudzu Game Features
Explore ruined fields, gardens, forests, villas, and more!
Master a variety of gardening tools to clear your path.
Meet weird and helpful characters!
Fight the twisted creatures lurking in the kudzu, such as snakes, giant bugs, living plants, and other monstrosities!
Learn to manage the kudzu to solve treacherous puzzles and side quests!
8 epic bosses!
Uncover the secrets of the invasive kudzu plant in its enigmatic maze.

About Mega Cat Studios
Mega Cat Studios is an independent passionate video game development studio who seek to create meaningful experiences through their games and services. In a world of cloud storage, download codes and virtual licenses, they are excited and proud to create exclusive artisan collectibles that complement the effort that goes into indie and homebrew development. They publish retro cartridges for classic consoles such as NES, SNES and Genesis.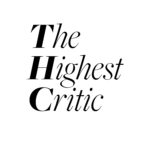 The Highest Critic Newswise features the latest cannabis industry news releases and press releases.
Advertisements